Your tree can never have too many ornaments. These pinecone pom-pom ornaments are very simple to make and we are sure your kids will enjoy making them.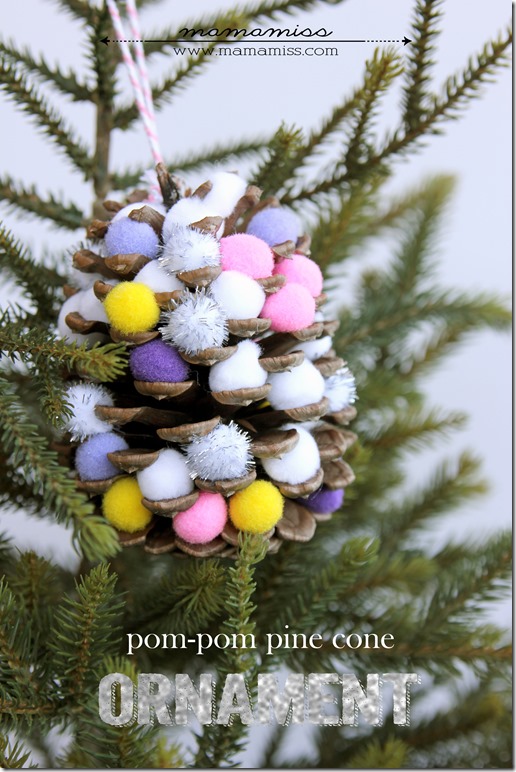 ---
WHAT YOU'LL NEED
-Assorted pom-poms
-A pinecone
-Twine or string
---
DIRECTIONS
1.With a small dash of craft glue, dip the pom-poms into the glue.
2.Place the pom-poms into the pinecone scales. Tip: There are no rules as to how many pom-poms to use. You can use less and place them sparingly. Or you can fill all the pinecone scales with pom-poms.
3.Tie and knot some twine to the top of your pinecone creating a loop. You may need to add some glue prior to placing your knot to ensure it's secure.
Your ornament is now ready. Get decorating!
---