It wasn't hard to choose the following artists to splash a bit of colour onto our walls when their creative minds produce artwork like this!

All artists are Australian/ Melbourne artists.
Reka One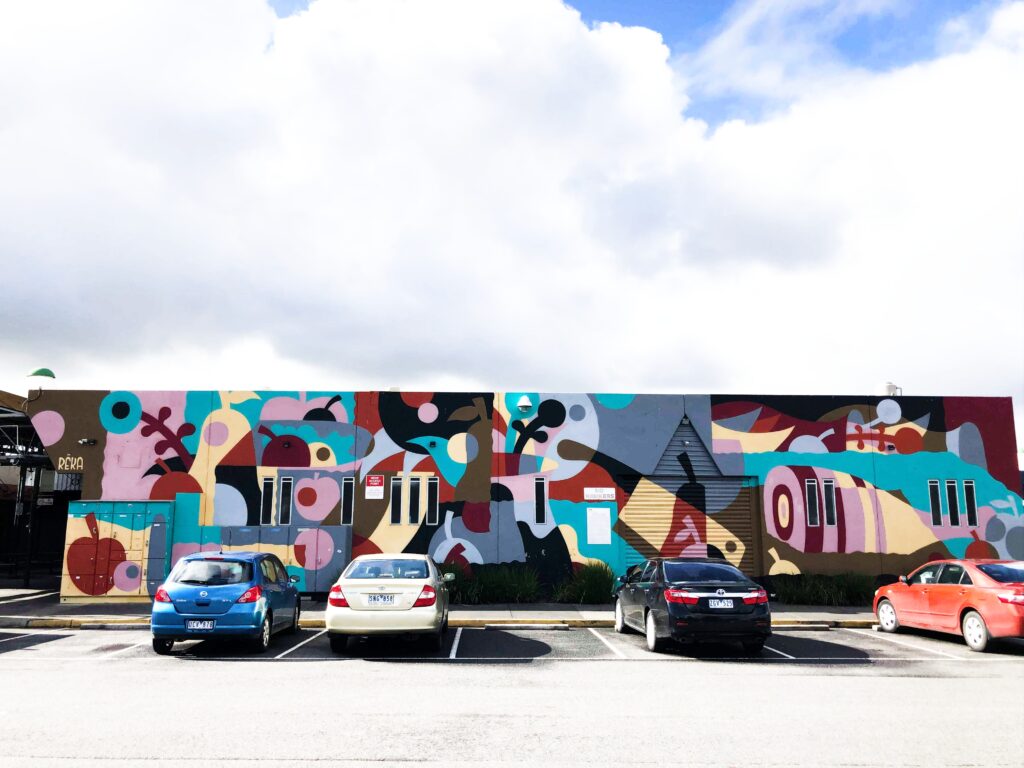 They say he's one of Australia's most respected contemporary street artists and we can see why…
The artist behind this mural is James Reka aka Reka One. James transformed a boring old wall to a stand out masterpiece by incorporating the everyday offerings at the market including meats, fruit & veggies. His influences derive from Pop-Art, thus the similarities in the use of popping colours and shapes. You can get a great view from the train as the eye catching colours are the first thing you're drawn to when arriving at Preston Station to visit the market.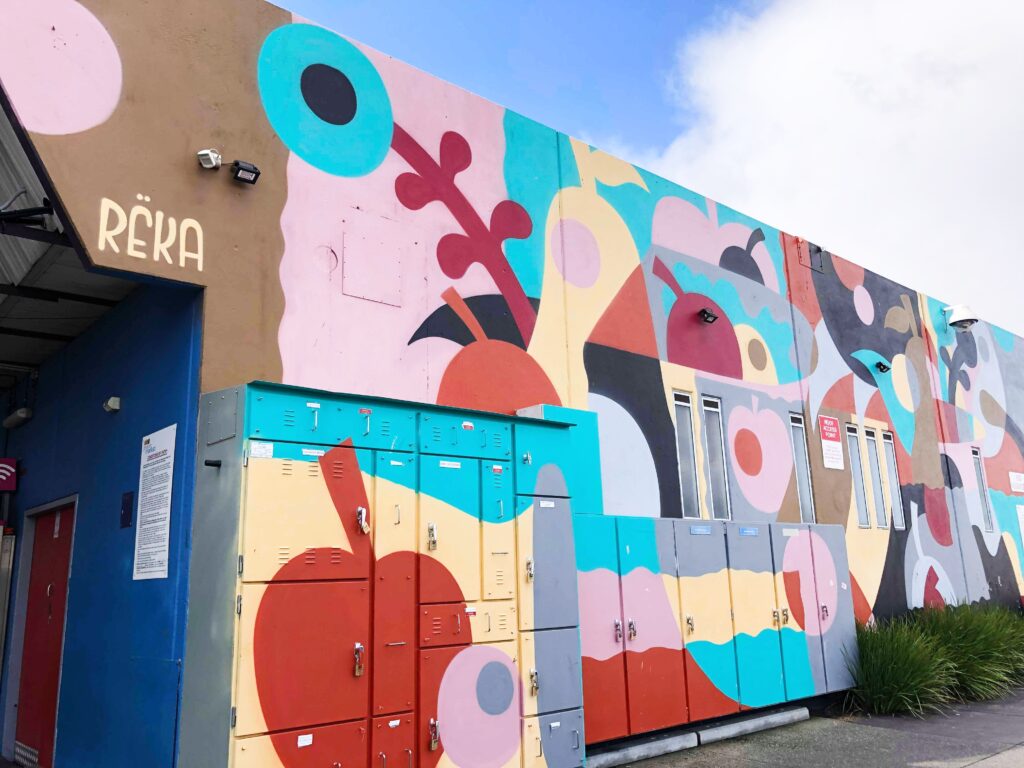 Numskull & Beastman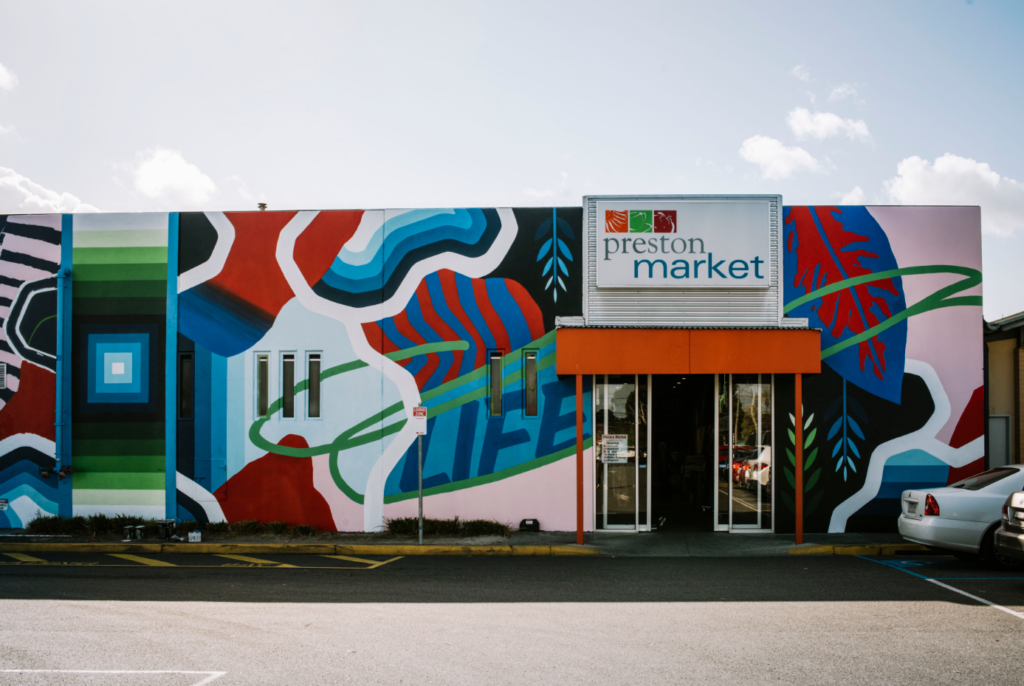 Elliot 'Numskull' Routledge & Bradley 'Beastman' Eastman had brought this wall to life in collaboration back in October 2017 using acrylic and aerosol. They each have their own unique style with Numskulls influences deriving from the ever growing geometric patterns and organic landscapes of nature and Beastmans influences of mark making, abstract form and word based art. Together they make the perfect combination. The art reflects our values including family, music, art, food & Sustainability. With the use of a giant crane and their bare hands they've created a sight which stops everyone in their tracks.
This mural can be seen on the South end of the market via the entrance closest to the train station along Cramer Street.
Filthy Ratbag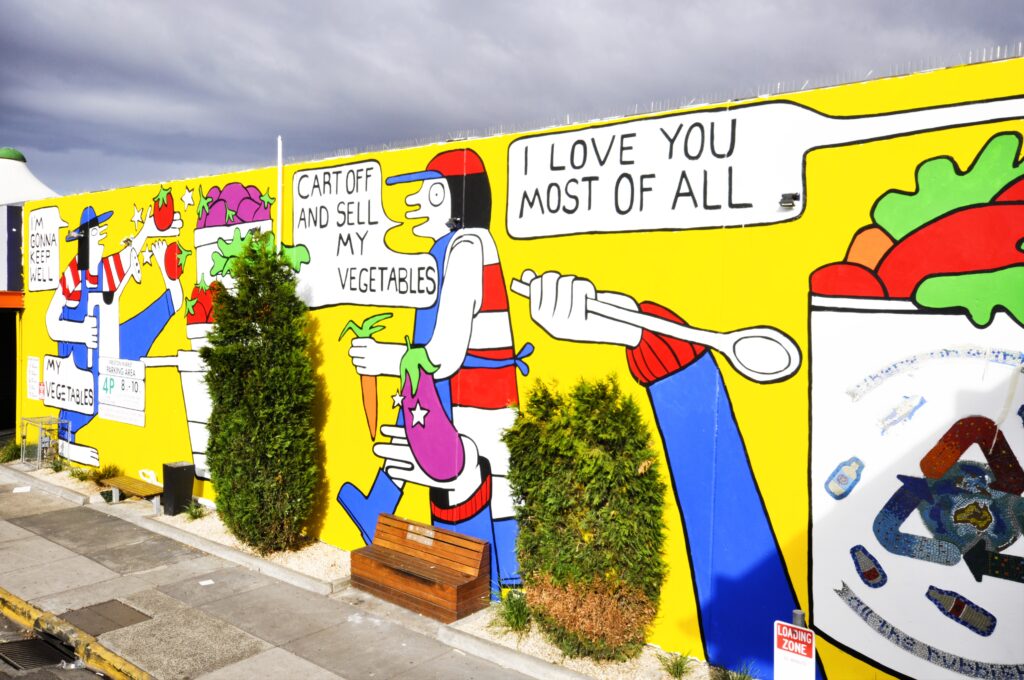 Celeste Mountjoy aka Filthy Ratbag was the latest artist we had commissioned to create a large-scale mural. At only 19, Celeste is an incredibly talented; Melbourne based illustrator and comic artist who capture's moments from clever everyday observations of living in the 21st century online.Her Mural is a great representation of her aesthetic whilst celebrating the diversity and offerings available at the Market.
A regular visitor to the market, Celeste cites the Gozleme from Daily Fresh Gozleme as one of the best in Melbourne and enjoys the community feel and atmosphere. She say's "I liked working at the market a lot. There is a lot going on and a lot of different types of people along with good food and coffee." This commission is her biggest piece/work to date. With the aid and advice from artist Kitt Bennett, an expert in large-scale murals, Celeste worked with drones and a handy scissor lift to gain perspective and reach new heights. Throughout the process and with the advice from Bennett, Celeste has picked up a lot of new tricks that can be applied when creating large-scale designs. But it was music that became her muse on this project. One of Celeste's favourite albums to listen to as she's drawing is 'smiley smile' by The Beach Boys and she has made a fitting homage to one of the tracks from the album 'vegetables' in the mural.
The Filthy Ratbag mural can be seen on the markets Centre Block wall via the Aldi entrance.
Minna Leunig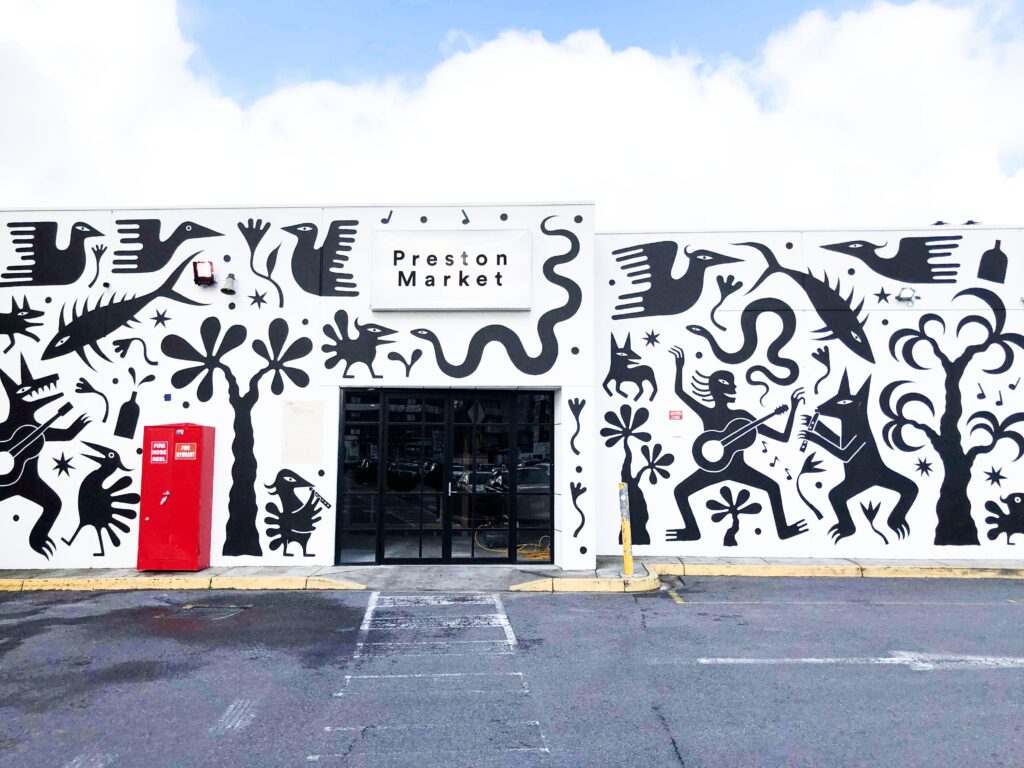 Here we have a different type of mural compared to our other colourful exteriors which was painted by Minna leunig, daughter of Michael Leunig in 2018. She grew up in rural North-East Victoria and developed a respect for her surroundings. Minna draws her ideas from these surroundings and natural wonders of the world. Her love of Australian wildlife and plants have been incorporated in this black and white piece portraying their unique traits. You can see a wall of character, personality, spirit and a sense of community. This follows through when you walk through the doors into a thriving atmosphere of people, music, food & culture.
Tristan Kerr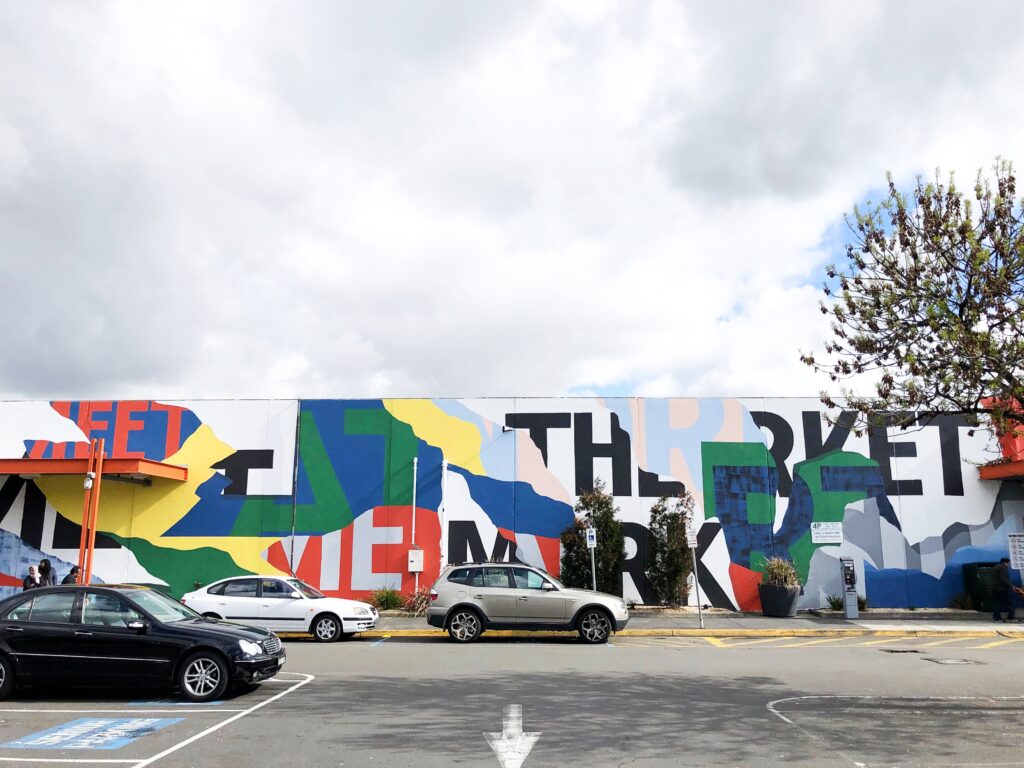 Tristan's art is based around cultural diversity and consumerism. He transformed our dull wall to a loud and colourful representation of the market. Elements of street signage, mark making, graffiti and abstraction were used in his work.