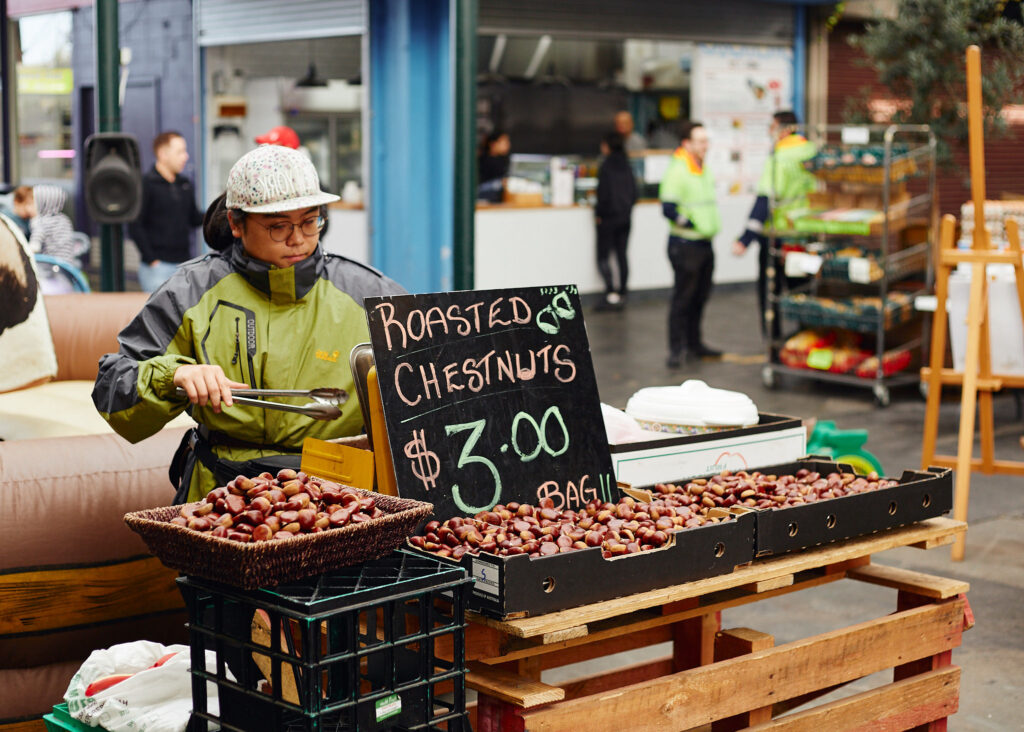 Chestnuts are in season! You will find them at our fruit & veg stalls.
Want roasted chestnuts to go? MnM Fruit have got you!
Tip: Fresh chestnuts must always be cooked before use and are never eaten raw, owing to their tannic acid content.
Open every Wednesday to Sunday
It's not just a market,
it's a community.