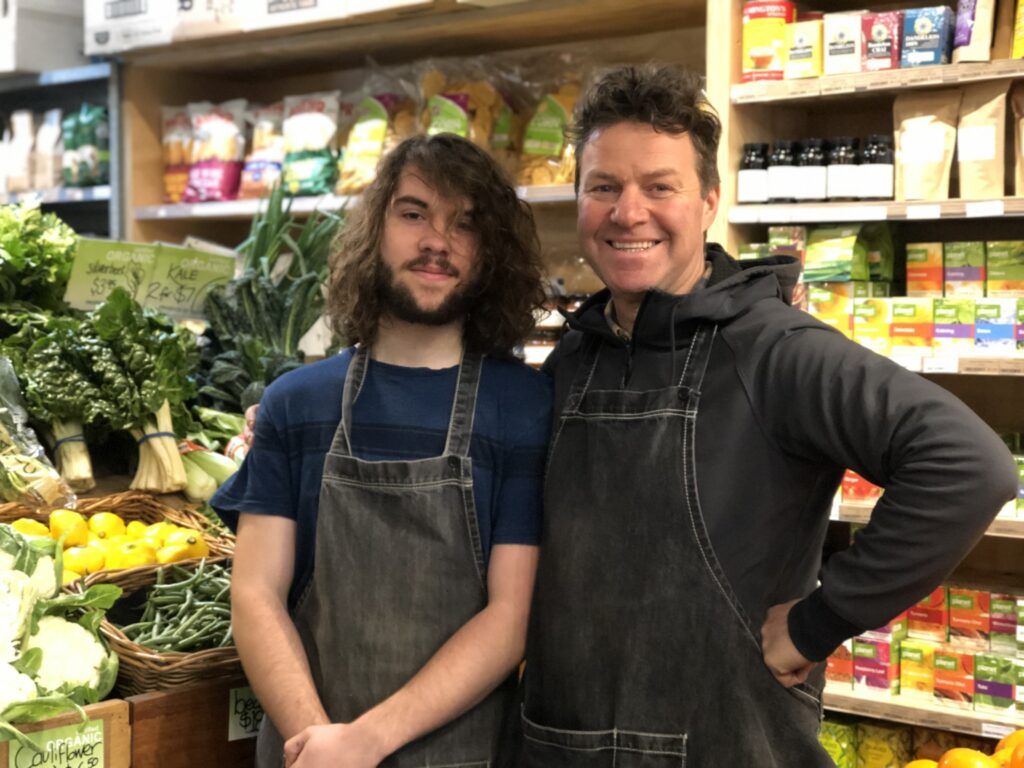 Sunny & Haydn from Rhubarb Rhubarb Organics
Sunny, aged 19, started working for his dad, Haydn, as a casual staff member but quickly grew an interest in the business side of things and is now working alongside his dad as a full-time employee. Like his father, Sunny is passionate about the businesses philosophies – supporting sustainable agriculture, reducing waste and supporting local suppliers. They are expanding the shop this year and moving locations within Preston Market to meet the demand for quality organic products and produce. They are excited to continue expanding and growing the business together.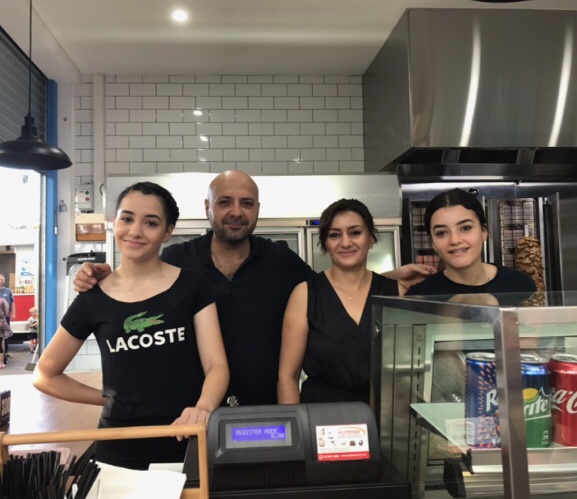 Nameer & daughters Beouta, Mayram (not pictured) & Brita from NF'S Kebabs
Recently opened at Preston Market only 5 months ago, Nameer's three daughters, Beuta, Brita and Maraya help out in their dads store over the weekends and during school holidays for a little extra pocket money! Together they provide friendly service with a smile on their face and love getting to know all the characters at the Preston Market.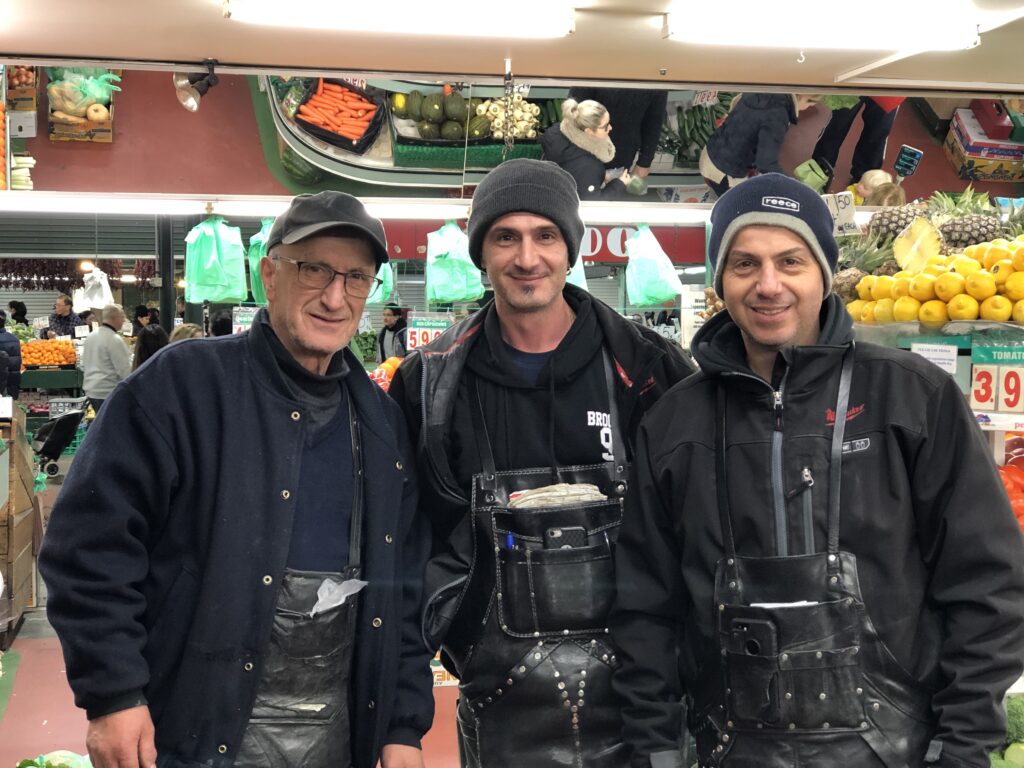 Sam, Mark & Rob from Sam & Sons Fruit & Vegetables
Sam & Sons was opened by Sam Virgona 44 years ago at the Preston Market. Since his sons, Rob and Mark, were 14 years old they have been working alongside their dad to deliver some of the freshest produce in Melbourne's north. You will even find Rob and Mark's wives working at the stall as well as their children.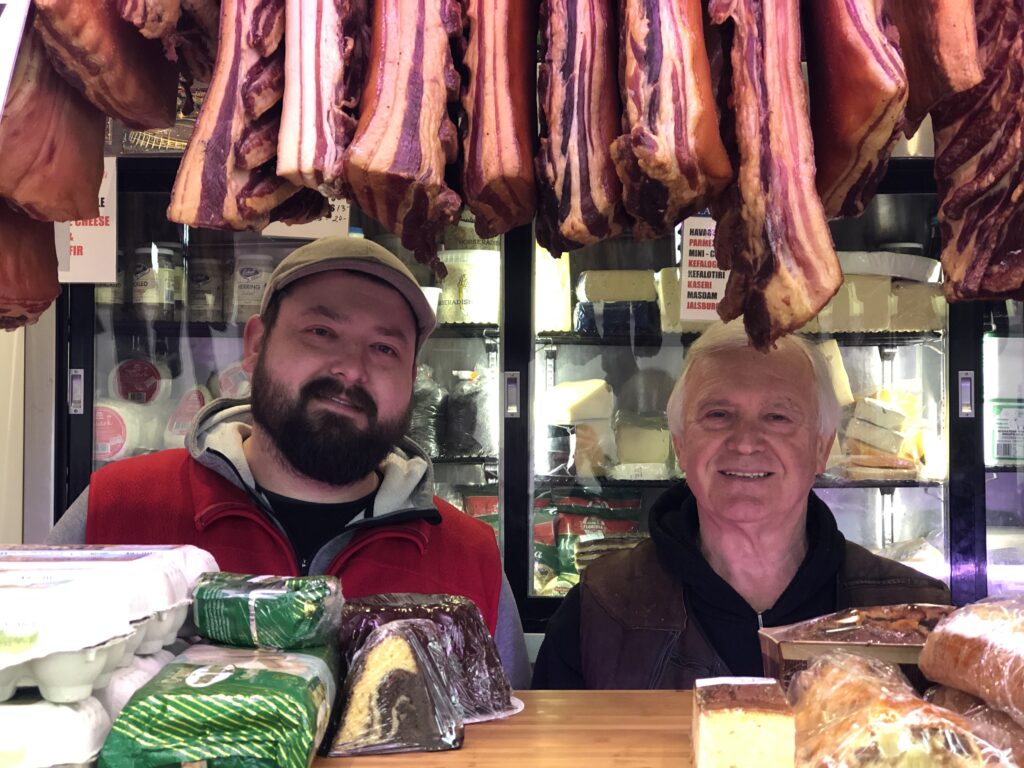 Anthony & Ivan from Slavonija Deli
Since 1986 Ivan has been running Slavonija Deli. His son, Anthony started working with his dad at the age of 11 as he wanted to help out and meet the loyal customers he heard so much about at home.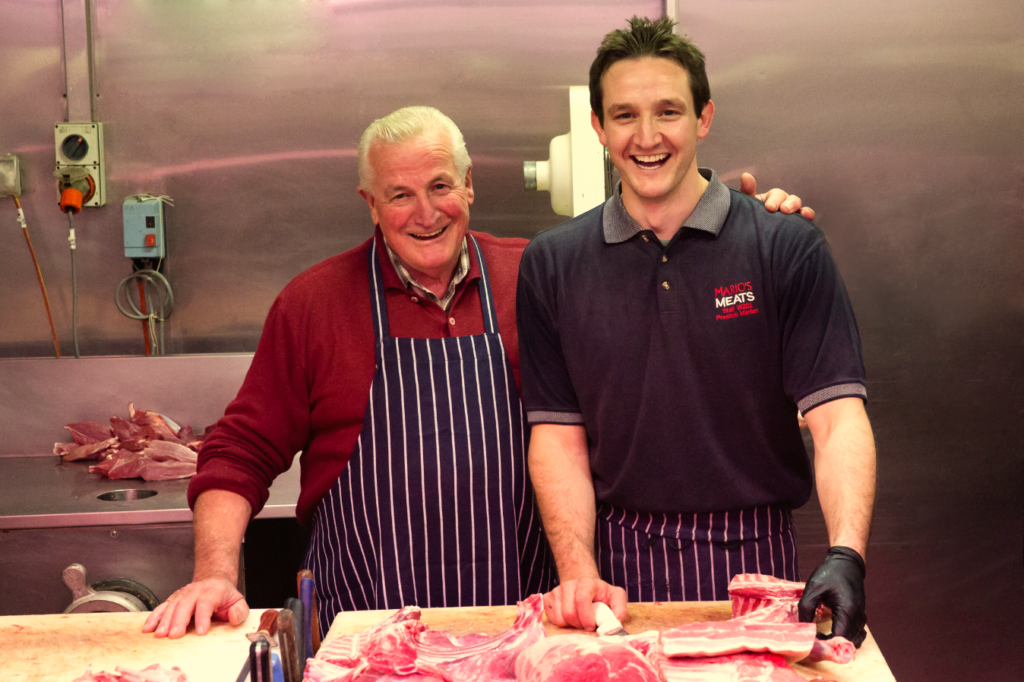 Mario & Mark from Mario's Meats
Originally wanting to become a pilot, Mark started helping out his father Mario as a teenager for some extra pocket money. During his time at Mario Meats he helped clean the shop and serve customers. Year's went by and Mark helped to grow the business into a success. Now, as a qualified butcher Mark is just as driven as his father to provide his customers quality cuts of meat with a smile on their face.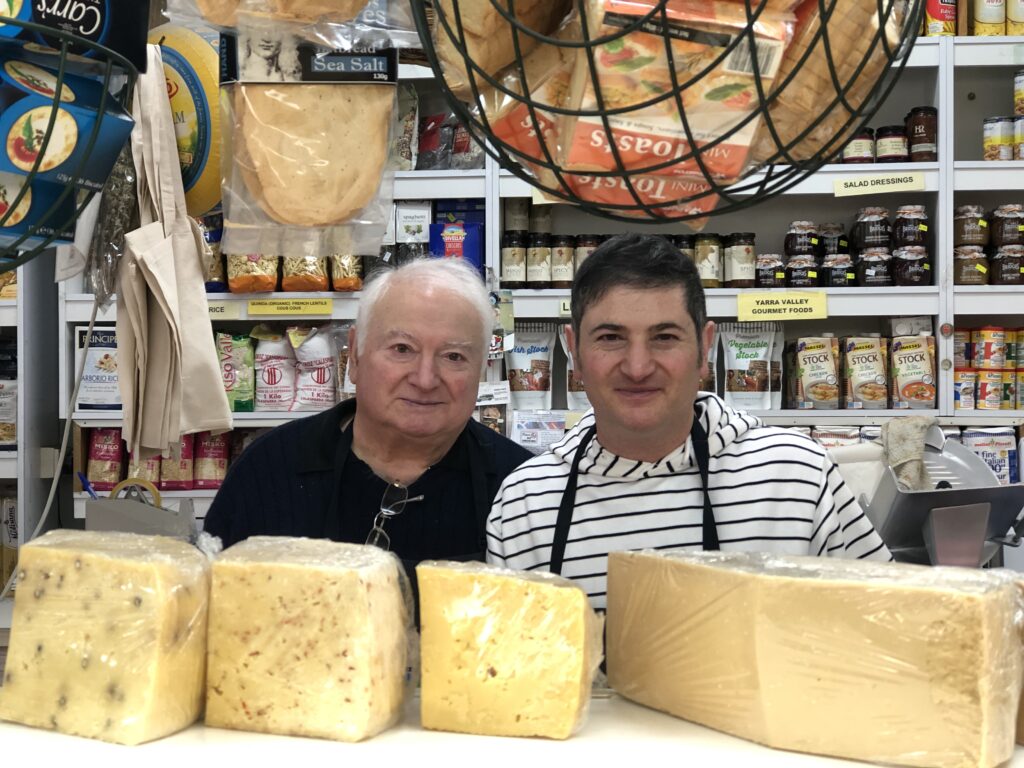 Pino, Anthony & Josie (not pictured) from Farinacci Deli
Farinacci Deli is the essence of a 'family business'. Pino's daughter Josie and son Anthony both help out their father and have been doing so since they have moved to the Preston Market 19 years ago. Pino and his family decided that they opened the deli as a joint venture with the simple belief – provide quality produce with friendly service – and they still stick by this belief.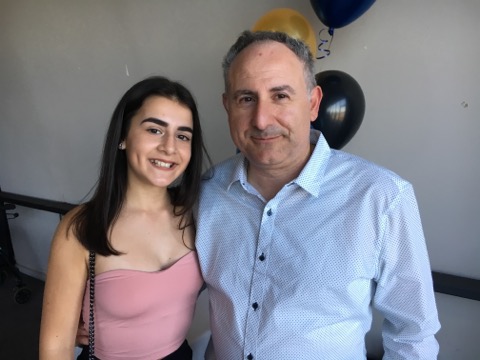 Tess & Claude from Gerry's Deli
Tess aged 14, makes her pocket money on the weekends when she helps out her dad Claude at Gerry's Deli. Claude has been at the Preston Market since 1982 and has inspired Tess to enjoy a hands on approach to her work and become passionate for fresh quality food. She also loves the atmosphere of working in the deli.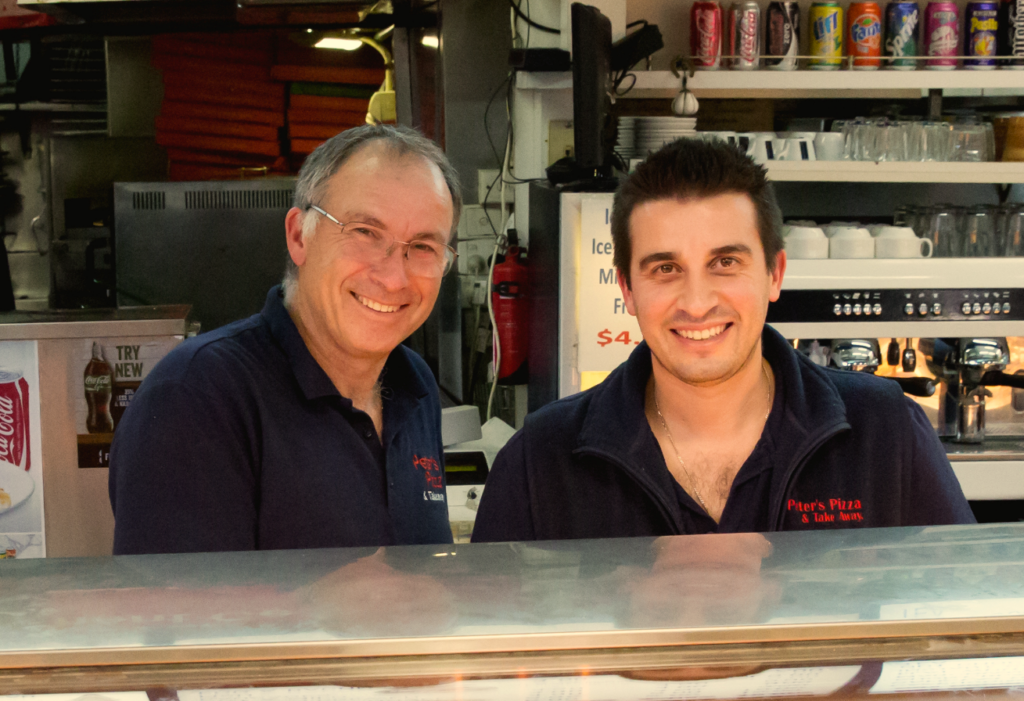 Peter & Nick from Peter's Pizza
Since Nick was a late teenager he has been working with his dad, Peter, at Peter's Pizza serving some of the best pizza slices in the North!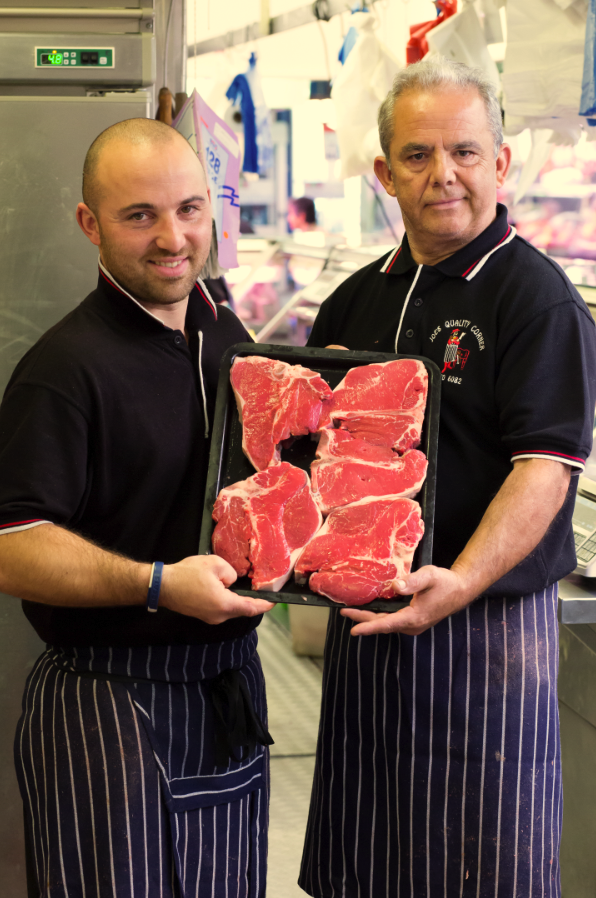 Frank & Pat from Joe's Quality Corner
Since he was 17, Frank has worked alongside his father Pat to help build a successful business at Joe's Quality Corner. Together the pair are constantly looking at ways they can improve their customers experience from supplying the best cuts of meats, to creating recipes and building upon relationships.