We've found the easiest and coolest way to bring the universe in a jar. It's also perfect for your little ones if they're afraid of the dark. They'll love creating this and adding their own unique designs. Come night time, their rooms will come to life!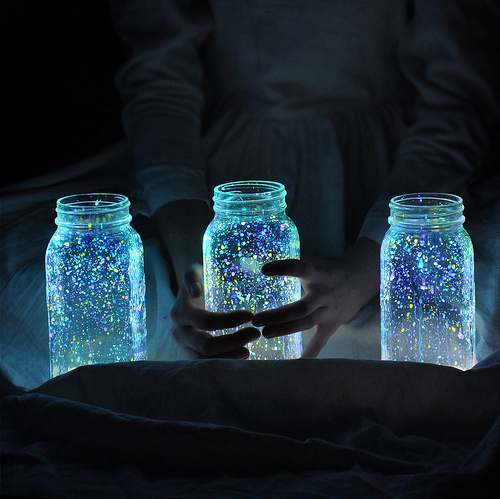 Materials:
– Mason Jars or any glass jar
– Paint brush
– Glow in the dark adhesive craft glue . Alternatively you can use glow in the dark paint
– An old plate to pour the paint onto
– News Paper
Instructions:
1.Lay down some newspaper on your kitchen table or bench.
2.Pour the assorted coloured paint or adhesive glue onto the plate.
3.Using the paint brush, paint small dots inside the mason jay. There are no rules or tricks to this. Let your kids use their imagination.
4.Once dry, they will have their very own galaxy jar. How cool!
---