Ingredients
Saganaki
2 large pieces of graviera, kefalograviera or kefalotyri cheese 
1/2 cup plain flour
1/2 cup water
olive oil
Caramelised Figs
4 fresh figs
2 tbsp balsamic vinegar 
3 tbsp honey
1/2 cup water
1 lemon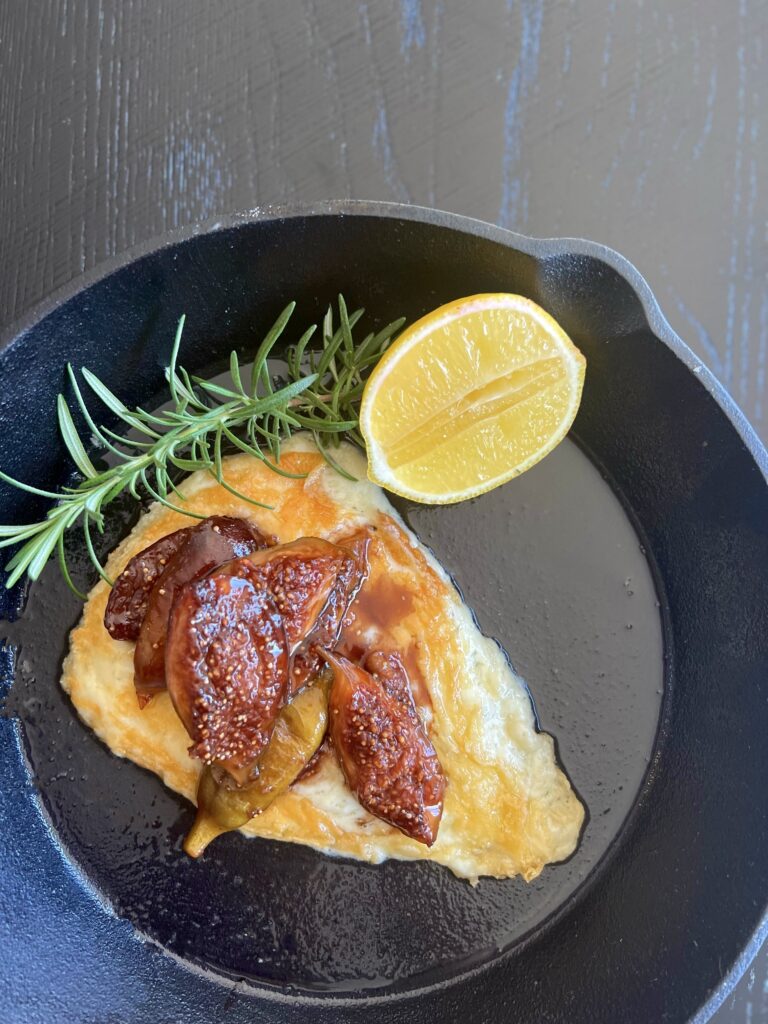 Instructions
1. In a medium saucepan add vinegar, honey and 1/2 cup water and allow to simmer on low to medium heat for 5 minutes.
2. Add figs and allow to cook for an extra 5-10 minutes or until figs are caramelised Meanwhile dip cheese in water shaking of excess then dredge both sides in flour for a light batter.
3. Heat a medium fry pan and add a shallow layer of olive oil.
4. Add cheese and cook each side for 1-2 minutes or until golden. Serve warm with figs, extra drizzle of honey and a squeeze of lemon.
---