STUFFED PEPPERS AND CABBAGE
Slavonija Deli (C234)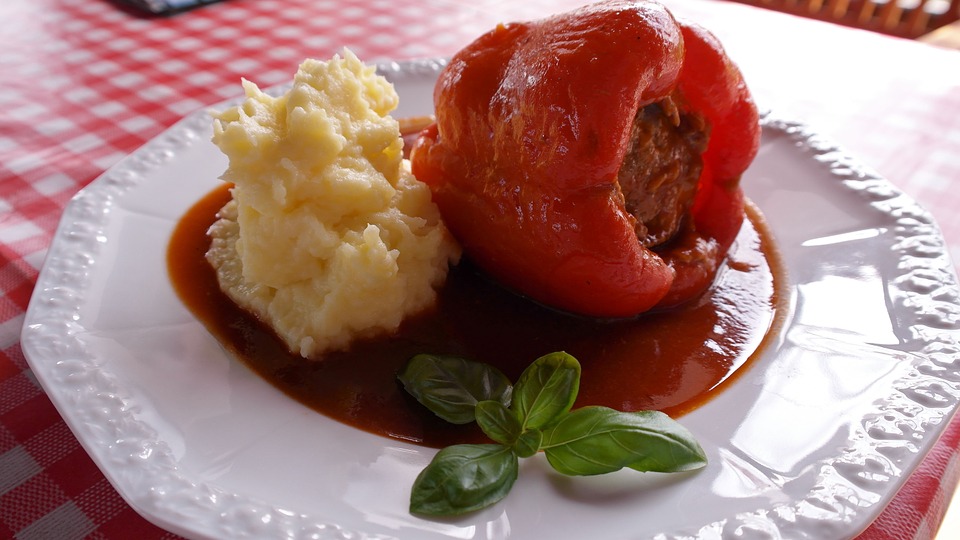 Ingredients:
FANT (seasoning mix)
Wheat Flour
Salt
Corn Starch
Diced Onions
2 Eggs
Spices
Flavour enhancer (monosodium glutamate)
1 spoon Hydrogenated vegetable fat
1kg minced meat (your choice of pork, beef or lamb)
200g rice
Your choice of peppers or cabbage
Method:
Pour 100ml lukewarm water over the contents of packet (Fant), stir and let stand for 10 minutes.
Add 1kg of minced meat and 200g rice and mix well.
Add all of the remaining ingredients into the mixture and mix well.
To add more flavour you can also add dried bacon ribs and tomato paste.
Stuff the peppers or cabbage
Fill up a pot with water half way and place peppers or cabbage neatly
Cooking time 2 hours.

Special Tip:
Serve with mashed potato.
Special Time of Year:
Easter or Christmas