Stevie from Rhubarb Rhubarb Organics (C247) has created a very unique salad that not only looks great but is super healthy too!
Stevie's Salad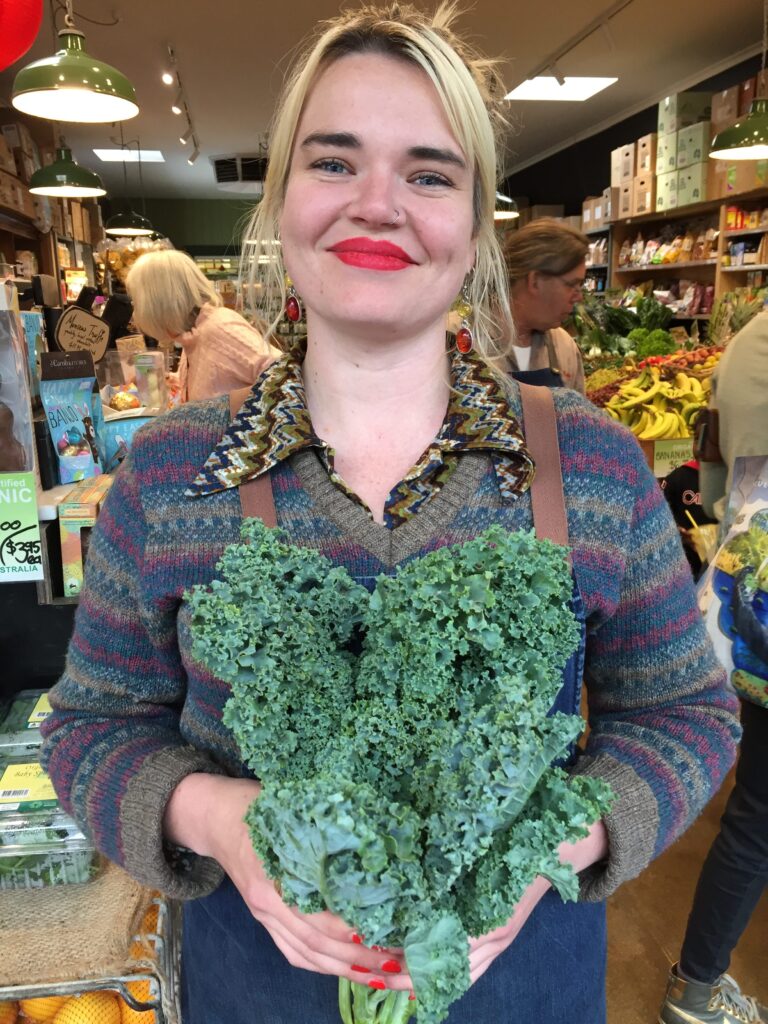 Ingredients
Cauliflower, cut into chunks
Pumpkin, chopped into slices or chunks
Sweet Potato/Regular Potato, chopped
Corn
Peas
Red Onion, finely sliced
Cous Cous
Mixed Salad Leaves
Cherry Tomatoes halved
Heaps of chopped Flat Parsley, Mint, Dill, Coriander, whatever herbs are around
Dressing
Red Wine Vinegar, Olive Oil, Honey, Mustard, Lemon all shaken up in a jar
Method
Toss the cauli in heaps of turmeric powder, salt, olive oil and bake in oven.
Toss pumpkin/potatoes in cumin, coriander powder, garam masala/paprika or whatever is around w/ pepper and bake in oven.
Combine all other ingredients in big bowl and add other crunchy fun stuff like nuts/baked shards of pita bread/goji berries/fetta.
Chuck in the roast veg and top with sauerkraut/tuna/eggs!
Variations on the salad
Cooked brown basmati rice
Zucchini
Mixed sliced capsicum
Olives
Chopped parsley/basil
Tuna
Tuscan Kale
Same dressing
Cooked/ blanched green beans
Red onion
Fry up zucch, capsicums and Tuscan kale until softish. Toss with rice in a big bowl with lots of lemon juice, pepper and the rest of the stuff. Great when topped with pickled ginger too!