Delicious, pumkinlicious pretzels are the perfect way to treat your kids this Halloween.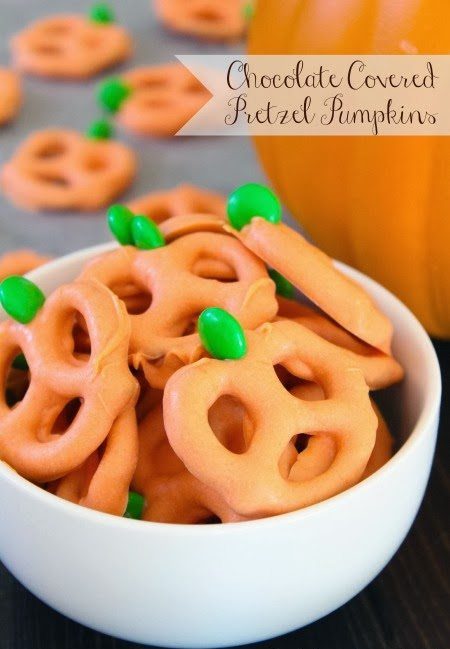 INGREDIENTS
450 grams of white melting chocolate
Orange food colouring
1 Bag of tiny twist pretzels
Green M&Ms
---
DIRECTIONS
1.Heat the melting chocolate according to package directions.
2.Add food colouring until chocolate is desired tint of orange.
3.Dip pretzels in chocolate, remove excess chocolate, and then let rest on a sheet of wax paper.
4. Immediately place a green M&M at the top of the pretzel.
5. Let sit until chocolate is set.
---
Time to snack!