Anna from Farinacci Deli has shared her Koulourakia (Greek Easter Biscuits) recipe.
Anna's Greek heritage and her husband Pino's Italian heritage has allowed the two to celebrate both Catholic and Orthodox Easter with their families.
Image sourced from https://depositphotos.com/stock-photos/koulourakia.html?qview=426118028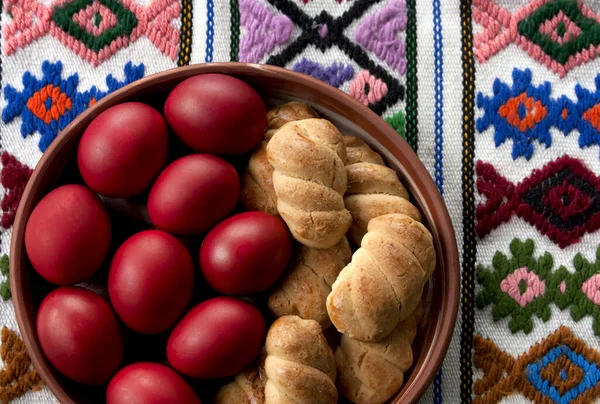 Ingredients
250 grams of salted butter
5 eggs
2 ½ cups of sugar
1 cup of olive oil
2 tablespoons of vanilla extract
5 cups of self-raising flour
4 cups of plain flour
Instructions
1. Whisk the butter and sugar together for about 10 minutes (a mixer beater can be used for this step).
2. Add the olive oil, eggs and vanilla extract as you continue to beat the mixture together.
3. Slowly begin to pour your flour into the mixture. Continue to add the flour as the mixture combines together.
4. Once combined, you can begin to knead the mixture into a dough consistency.
5. Once ready, you may begin to roll out the dough into your preferred shapes.
Tip: If the dough begins to break, you can add some more flour.
7. Place your pieces onto a tray with non-stick baking paper.
7. Bake at 180°C for 20-25 minutes. Wait until the mixture cools down and then they're ready to eat!
καλό Πάσχα – Happy Easter
---