Your kids can go exploring with this DIY under the sea – eye spy. Use your torch to uncover the different marine life.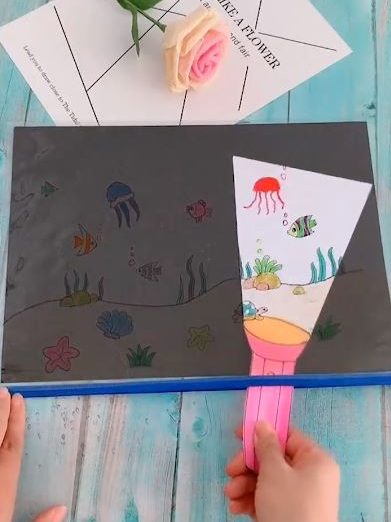 ---
WHAT YOU'LL NEED
Black paper
Plain white A4 paper
Zip Lock Bag (medium to large)
Coloured pencils
Coloured permanent markers
Scissors
INSTRUCTIONS
Step 1. Using your permanent markers, start drawing your under water scenery and marine life onto your zip lock bag. You can draw as much as you like.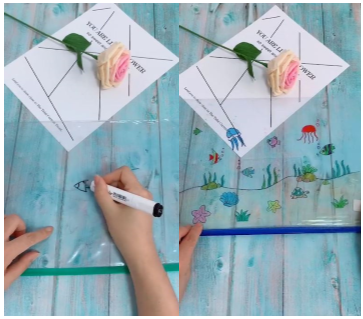 Step 2. Insert your black piece of paper inside you zip lock bag. You may have to trim it down to size.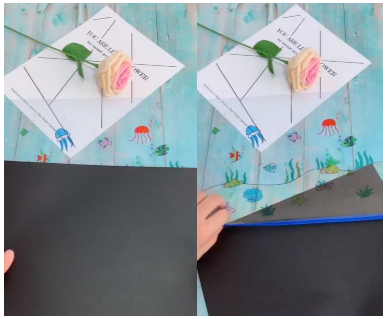 Step 3. Draw your torch onto you white A4 piece of paper as seen in the image below. Colour in the torch handle. Leave the torch beam white.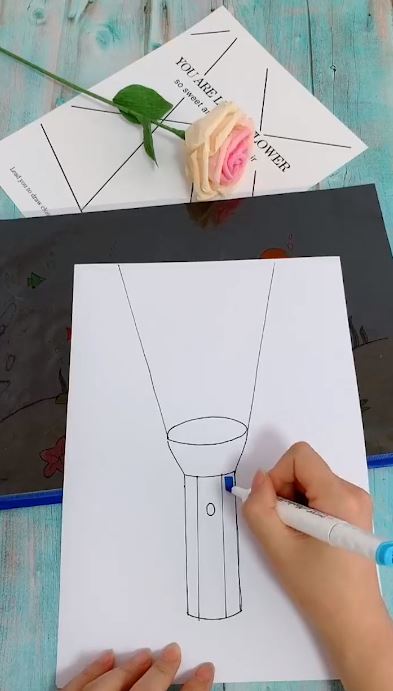 Step 4.  Once you've finished colouring your torch you can then cut it out.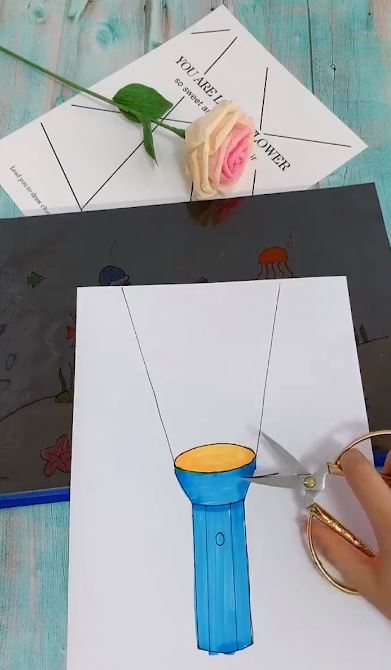 Step 5. You're now ready to explore your under water scenery. Using your torch, see what marine life you can find.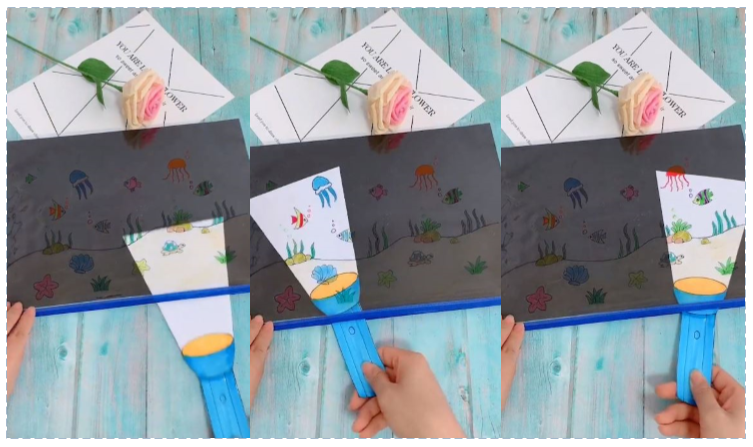 ---