Betty from Preston Free Range Poultry & Game (W180) has created a recipe that is so easy to make and absolutely delicious.
Invite your friends and family for a nice Sunday dinner and serve up a dish of Chicken Eggplant Bake.
Here's how to make it:
Ingredients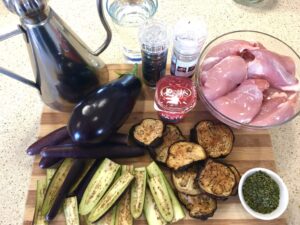 1kg Free Range Chicken Spare Ribs (or diced thigh fillets)
1 brown onion diced
4 eggplants (sliced into 2cm circles)
2 tbs tomato paste
Oregano
Fetta Cheese
Method
1.Salt the eggplant & leave in colander for 30 minutes.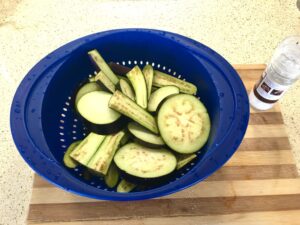 2.Fry or bake the eggplant slices until slightly softened.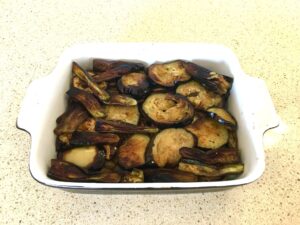 3.Place eggplant into greased casserole dish
4.Season Chicken Spare Ribs and brown in deep frypan.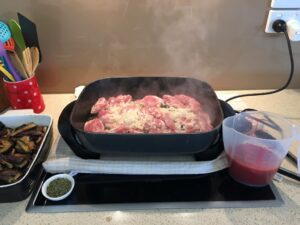 5.Add onion to chicken & frypan & mix through until softened.
6.Stir tomato paste in 1 cup of hot water and add to frypan
7.Put lid on and cook for 10 minutes.
8.Place chicken mixture on top of eggplant in casserole dish
9.Sprinkle with oregano & bake in oven 180 (fan forced) for 15 minutes.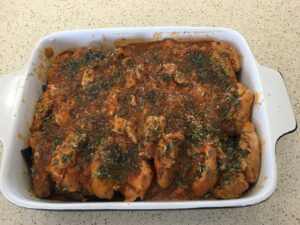 10.Take out of oven & sprinkle with fetta cheese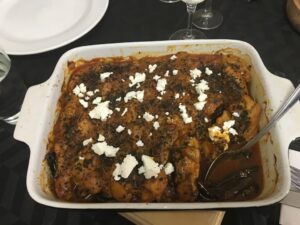 11.Serve with crusty bread
Serves 6