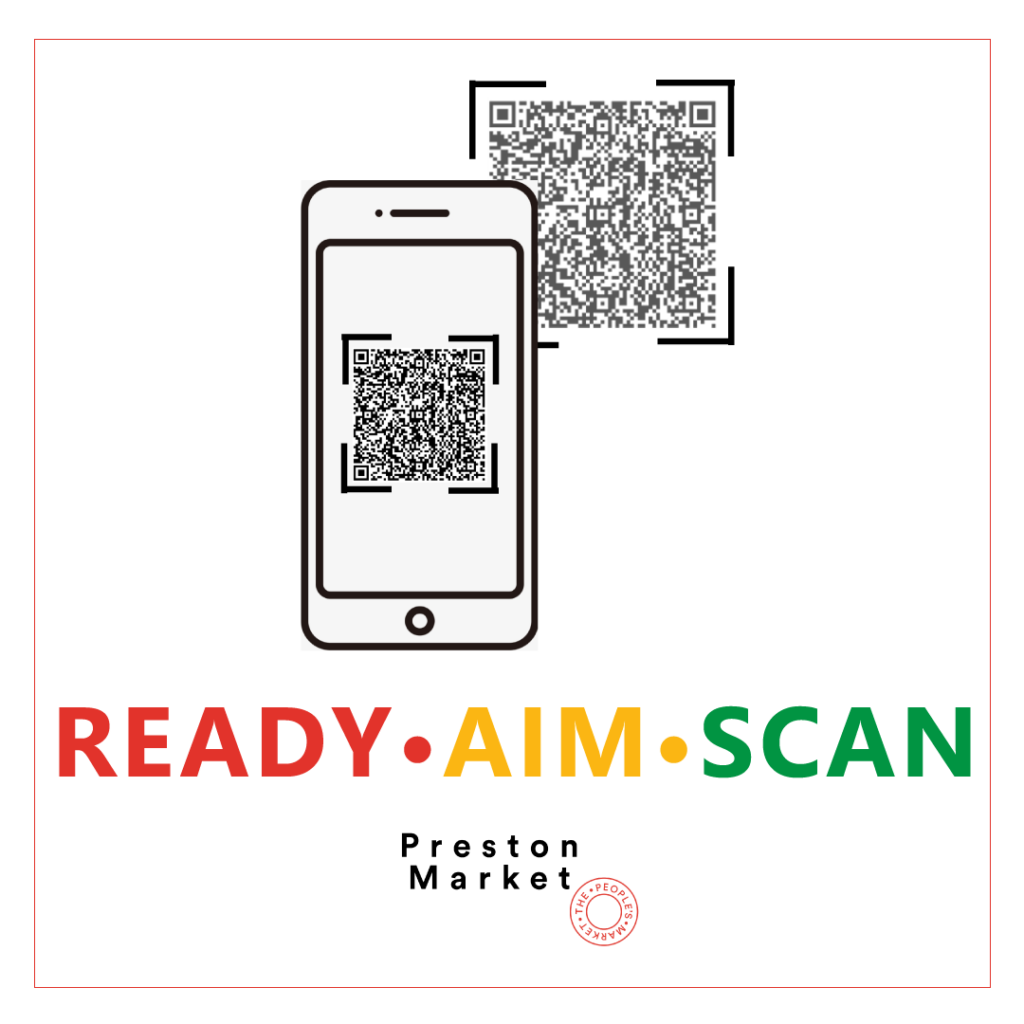 From 11:59pm on Thursday 3rd June 2021, it was made mandatory for Victorians to check-in at all retail stores, supermarkets and cafes — using the government's QR code check-in app, Service Victoria.
Preston Market have strategically placed QR codes around the market so that our customers can easily find them. You can find them at the many entrances as well as all around the market.
Each QR code in the market is linked, so customers only have to check in once and can use any of the QR codes displayed at the tenancies or around the market. This excludes tenancies such as Café Rimon, 888 Street Foods, Shonan Kamakura Japanese Restaurant, Rhubarb Rhubarb Organics Café, Rustic Bean, Traditional Tasty Treats and Chau Tan Hung Grocery. These tenancies have their own unique QR codes.
What happens if you don't have a QR code scanner?
If a customer doesn't have a QR code scanner, they can visit the Centre Management Office and the staff will check them in. The Preston Market Management Office is located next to South Melbourne Dim Sims. If you are unable to locate them, please ask a friendly tenant for directions.
---