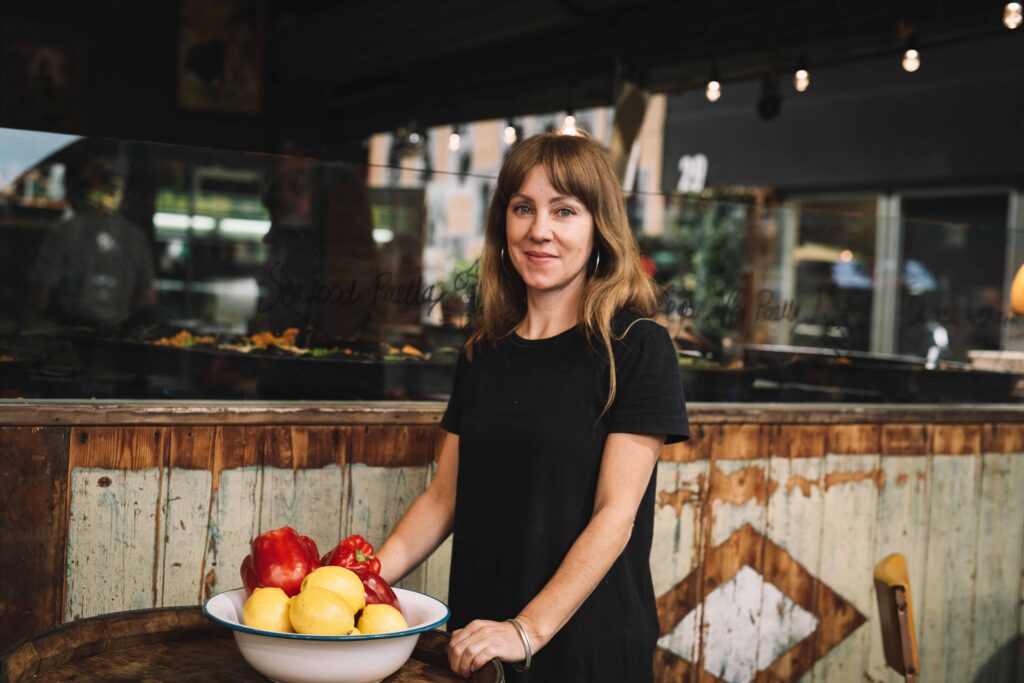 ABOUT LISA GALLORO FROM GRINGO PAELLA
Gringo Paella's creativity brings people together for the love of food for any occasion. We've been cooking up a storm for the last 12 years and what we love about our paellas is to be able to share this amazingly beautiful humble dish as an occupation. We love the idea of being a part of an old world sentimental market such as Preston, with its diverse culture that is Melbourne, promising a glint of the new age modest culinary movement that is running hot through the northern suburbs right now. Our favourite foods to cook with by far would be sustainable and seasonal ingredients
with a hint of garlic and a heap of homegrown herbs. We pride ourselves on our love of food, attention to detail, traditional flavours, locally sourced seafood, free range poultry and organic meats. We cater for all occasions and our aim is to make your meal or function delicious, enjoyable and cost effective and we look forward to seeing you at the market soon.
THE RECIPE
Serves 4

Ingredients:
1/2 cup olive oil
1 red capsicum thinly sliced
200g prawn meat (deveined) with tail
attached
2 garlic cloves, chopped finely or crushed
3 sprigs rosemary
4 cups paella rice (see Tip)
2 tbs sea salt
1 tbs smoked paprika
1 tbs sweet paprika
Pinch of saffron, toasted in foil
2 large red tomatoes grated
2 cups fish stock
3 cups water
200g sustainable fish such as Whiting (see
Tip)
500g local black mussels, scrubbed and
beards removed
METHOD
Heat a paella pan over low heat and add olive oil. Add
capsicum and stir-fry until soft.
Add prawns and cook over medium heat with garlic
and rosemary until aromatic.
Add rice and stir until coated with the oil. Add salt,
paprika and saffron and stir until evenly coloured.
Add tomatoes, stock and water, making sure all rice
is covered (you can adjust the rice just a little bit now
to make sure it's even but this is the last time you can
adjust it, otherwise it will not cook through).
Place fish on top of rice so it can poach in the stock.
Tuck mussels into rice mixture evenly around pan and
simmer on medium heat for 15 minutes. Discard any
unopened mussels.
Remove pan from heat and set aside to rest for 5
minutes.
Serve with chopped parsley and lemon wedges.
Tips: For authentic paella (with just the right starch content) Lisa says you must use traditional paella rice. You can pick up your paella rice and other authentic ingredients from Gringo Paella. Ask your fishmonger about sustainable fish for your paella.