Missed out on Matt Wilkinson's delicious Golden Chicken Soup? Have no fear! You can re-create the delicious recipe in the comfort of your own home.
GOLDEN CHICKEN SOUP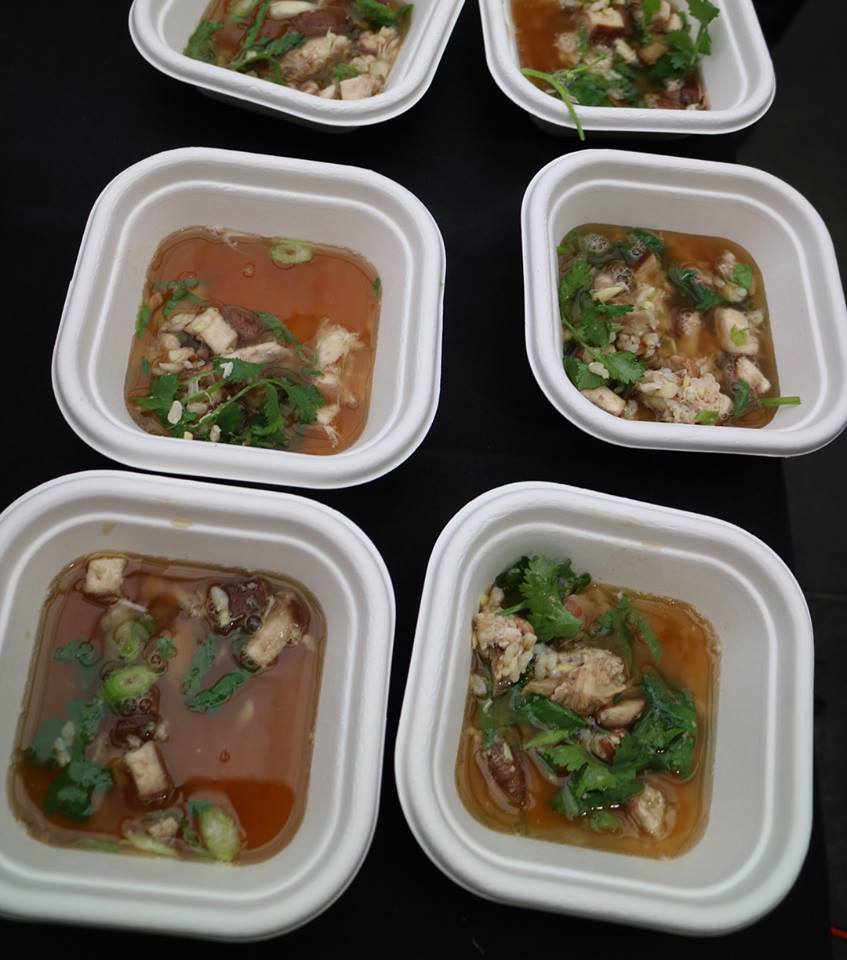 Matt Wilkinson
Serves 10
For the broth
600g roasted free range chicken wings
60g ginger
40g peeled garlic
30ml sesame oil
70ml rice vinegar
100ml healthy soy sauce
1 piece of kombu
3 spring onions chopped
handful coriander root and stalks (see garnish below)
2 litres water
Spices – Chilli, Star Anise, Peppercorns and Cumin
Method
Place all ingredients into a large bowl then cover with tin foil.
Place the bowl onto a large pot that is half full with water, turn on full.
When the water in the pot has boiled turn down to simmer and cook out for 3 hours. Adding more water to the pot if needed. This is called a double boiler.
Take the foil off the bowl then drain through a sieve keeping the broth, pick the chicken meat from the wings and disregard the rest.
Pour soup over the garnish to finish. (see below)
To serve
In each of the ten bowls divide;
Chicken meat from above
200g Sliced shiitake mushrooms
100g greens (spinach, bok choy works great!)
40g piece ginger finely sliced
5 spring onions finely chopped
1 bunch coriander washed and roughly chopped
2 x chillies
You can add anything really, sliced beef or pork, any other vegetables!