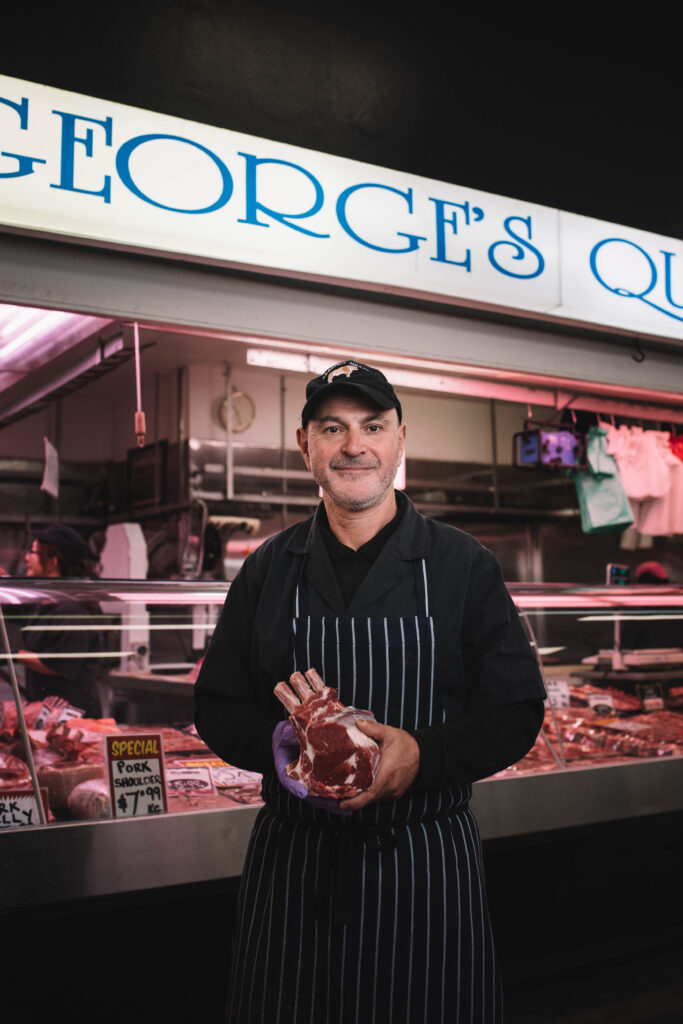 Meet George Patsalis, George's Meats (Veteran)
My father Andy Patsalis started the business at the Market 47 years ago, naming the business after me. I have been working in the business with my wife Elizabeth since 1980 and my son Stephen also works with us now. I have been dealing with customers for most of my life, starting at age 10 when I'd come into the market to help my father. I love carrying on my father's legacy running a prosperous business with many loyal customers.
However we're just a small part of the Market and just one of many families who have worked here for many years. We have made many friends at the Market and it definitely becomes a way of life. I even met my wife here!
My favourite ingredients to cook with are pork, beef and lamb. Using pork I recommend Chinese Pork Stir-Fry and Hoisin & Sweet Chilli Kebabs. Other recipes I like are Soy Maple Scotch Fillet and Mediterranean Spinach & Lamb Salad. I hope you enjoy the recipe below!"
Contact Details:
Stall W191, Meat & Seafood Hall
P: 9478 8215