Have you ever tried a frozen hot chocolate? This recipe from Olivia's Cuisine is sure to be a hit on those warmer Spring days.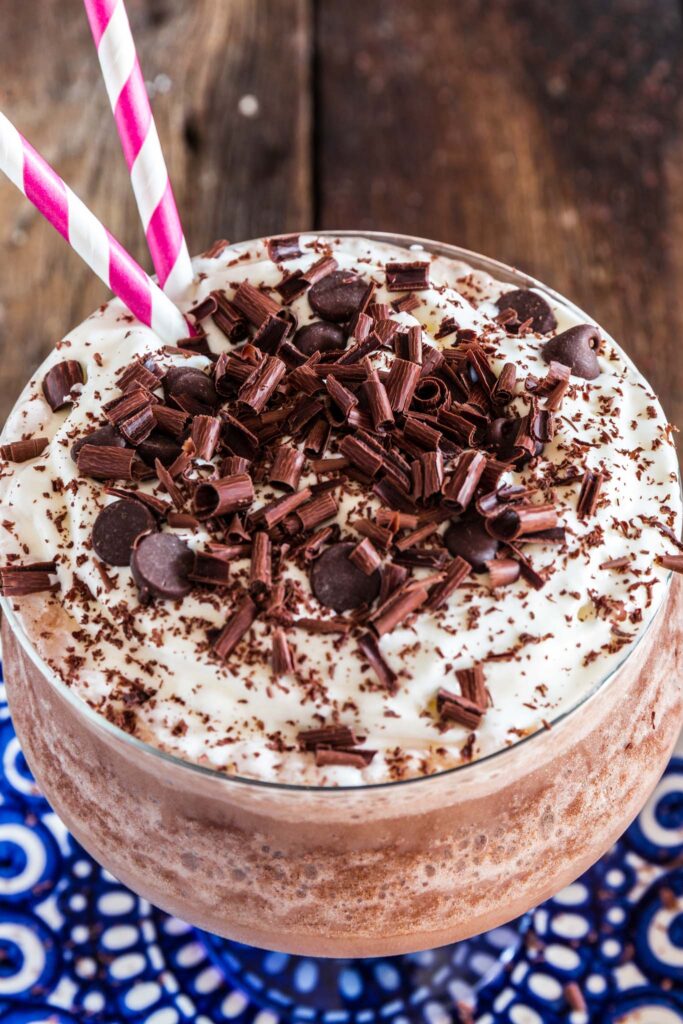 ---
INGREDIENTS
– 1/2 cup of thickened cream
-1 cup of milk
-1 1/2 tablespoons of sugar
– 3 cups of ice
-2 tablespoons of your favourite hot chocolate mix
-90 grams of your favourite chocolate
---
INSTRUCTIONS
1.Chop the chocolate into small pieces. Place it in the top of a double boiler over simmering water and stir until melted. Add the sugar and hot chocolate mix and stir until incorporated.
2.Remove from heat and slowly and add the thickened cream. Whisk until smooth. Then allow to cool to room temperature.
3.Transfer the mix into a blending bowl. Add the milk and ice. Blend on a high speed until smooth and frosty.
4.Pour into a big glass cup and top with whipped cream and chocolate shavings.
Time to enjoy your frozen hot chocolate.
---