Spring is the perfect season to get outside and enjoy the fresh Spring air. About a mom have created the perfect DIY kite that actually works!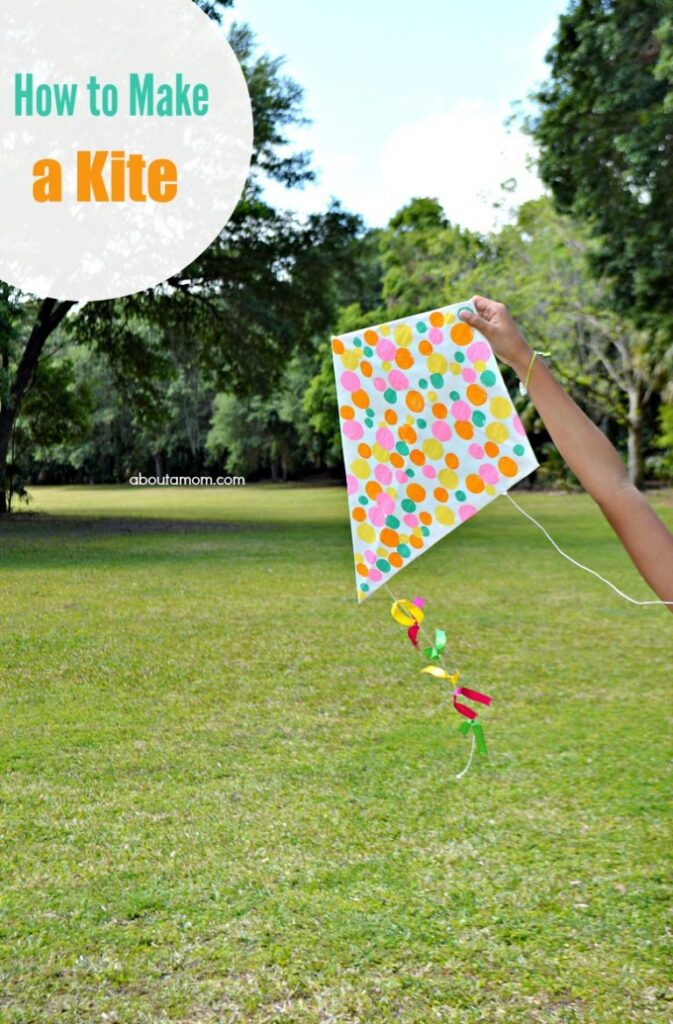 WHAT YOU'LL NEED
–9mm x 900mm wooden dowel
-Some twine or string
-Small handsaw or similar (to cut the dowel)
-Light weight craft paper
-Scissors
-Glue Stick
-Ribbon
-Craft paint and brushes
-Craft tube
---
INSTRUCTIONS
1.Using a small handsaw (or similar), cut 600mm off the end of your wooden dowel. This will give you two pieces, one shorter than the other. Then cut grooves into the ends of each dowel.
2.Arrange your dowels into the shape of a cross. Wrap a piece of string or twine around the dowels several times to secure them in place. Then tie them off with a knot.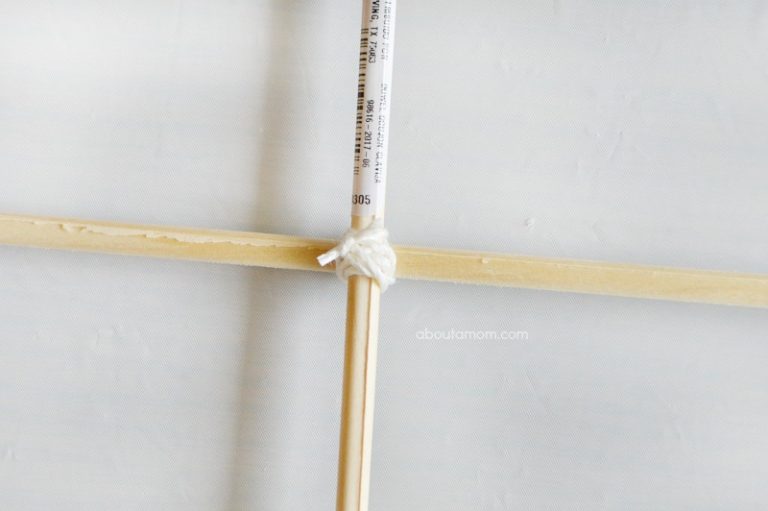 3.Run a length of string or twine around the outside of the dowels to create the kites frame (make sure you tuck the string or twine into the grooves). Secure the ends with a knot and cut off any excess string with your scissors. It should look something like the below.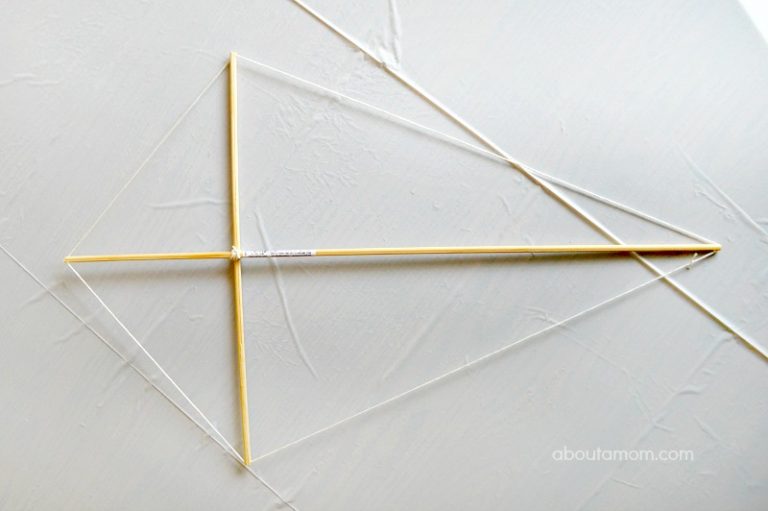 4.Cut a piece of craft paper slightly larger than the kite frame making sure you allow at least a 1-inch excess on each end. Using your scissors cut around your kite. Again, be sure to leave 1-inch around the boarder.
5.Place your kite frame on top of your cut out sheet of paper. Fold over the edges and secure with glue as seen in the below image.
It's time to decorate your kite!
1.Using your colour paint and brushes, start decorating your kite.
Allow your design to completely dry overnight.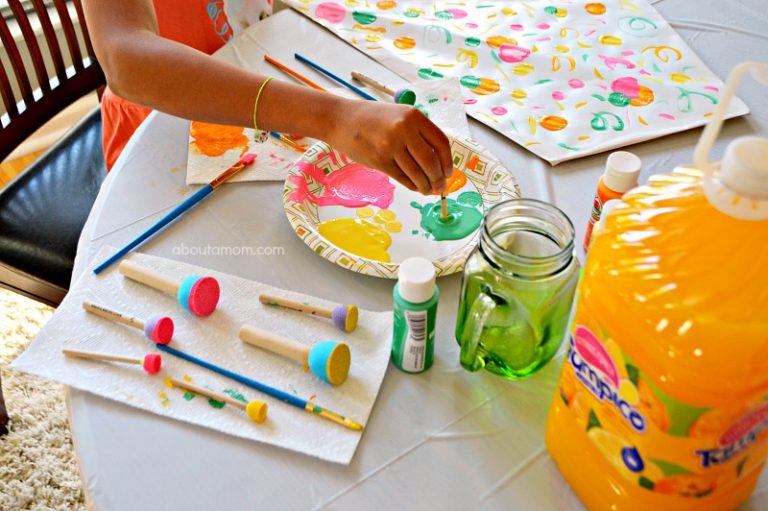 2.Cut a 12-inch length of string. Fold in half and tie a loop at the end. Tie the two loose ends onto the horizontal dowels as seen in the image below.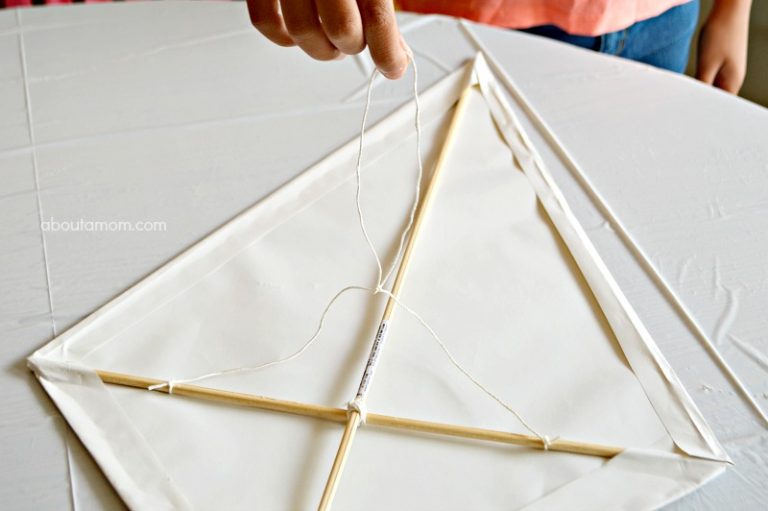 3.For the tail of the kite, cut x6 4 inch pieces of ribbon and around 30 – 40cm of string or twine. Tie each ribbon around the string, knotting it in the centre. Once complete, tie one end of the string to the bottom dowel of the kite
4.Take a long length of string. The length will determine how high your kite will go into the air. Tie one end around the craft tube and secure it with a knot. Start to wrap the string around the craft tube. Tie the other end of the string to the loop on the back of the kite as seen in the image below.

You're now ready to fly your kite!
---