Keep your kids entertained for hours with this DIY funny flip book.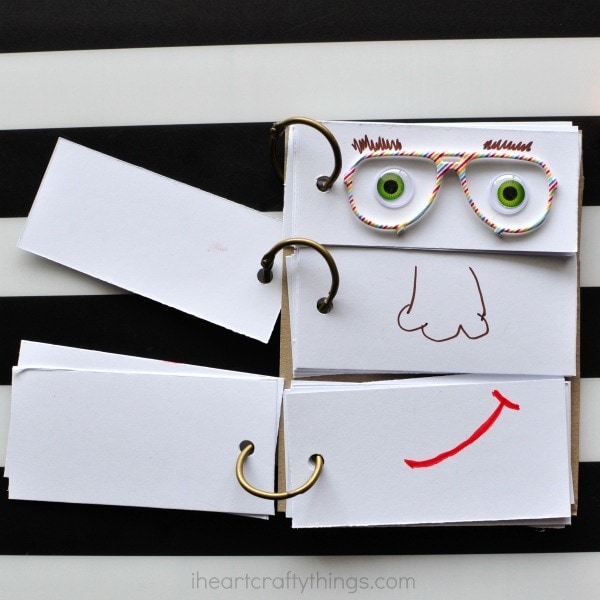 WHAT YOU'LL NEED
White cardstock paper
Cardboard
3 metal book rings
Hole punch
Markers
Scissors
Scrap books stickers with facial expressions and accessories (Optional)
INSTRUCTIONS
1.Cut your white cardstock paper into even quarters. The more cardstock quarter pieces you have, the more facial expressions your flip book will have. Cut out one piece of cardboard to fit three pieces of your cardstock pieces.
2. Punch a hole on one end of each of your pieces with your hole punch. Then lay three pieces onto your cardboard so you can punch a coordinating hole into the cardboard for each of the pieces. Attach all of your cardstock pieces to your cardboard backing with your metal book rings.
3.Use your markers to draw different facial expressions onto your white cardstock pieces. The top row pieces are for eyes, the middle row pieces are for noses and the bottom row pieces for mouths. You can add different details onto each piece such as eyelashes, eyebrows, teeth and tongue.
4.When you have completed drawing out all your different facial features and expressions, start flipping through to create funny faces.
---