Dear valued customers,
The Australian Government has deemed food markets as an essential service. We are closely following the guidelines set out by the Department of Health to keep our customers, store owners and their employees, and the Preston Market team members safe.
A limit to the number of customers
Commencing Wednesday 8th April 2020, we will be limiting how many customers can be in the market at one time until advised otherwise. We ask that you follow the instructions set out by the Preston Market Management Team and any signs around the market so we can safely serve as many customers in the community as possible.
Minimise customer time at the Market
The latest Department of Health information outlines that you should keep close contact time with others to less than 15 minutes. We are asking customers to make their shop as quick as possible.
We have removed all tables and chairs at the market to try to keep contact time down.
Maintain Social Distancing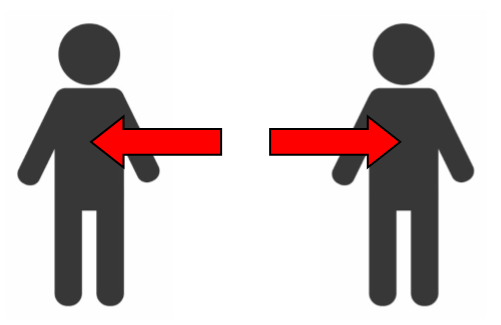 Customers will be required to maintain a safe distance of 1.5 meters between themselves and other shoppers at all times.
Shopping bags
Customers are to pack their own bags rather than hand their bags to traders.
Use contactless payments where possible
We encourage customers to tap and pay where you can.
Health and Wellbeing
If you are experiencing cold and flu like symptoms, please look after yourself and your fellow traders and customers and stay at home.
It is very important that we all follow the Department of Health guidelines very closely. Victoria Police have the power to issue on the spot fines to traders, customers and Preston Market Management Team. We must all work together to ensure the Market can remain open during these difficult times.
We also ask that you remain courteous and friendly to the Preston Market team members as they implement these safety measures.
Best regards,
Preston Market Management Team