These cheesy chicken taco breadsticks from picky palate make the perfect tasty treat! They're flavoursome and easy to make.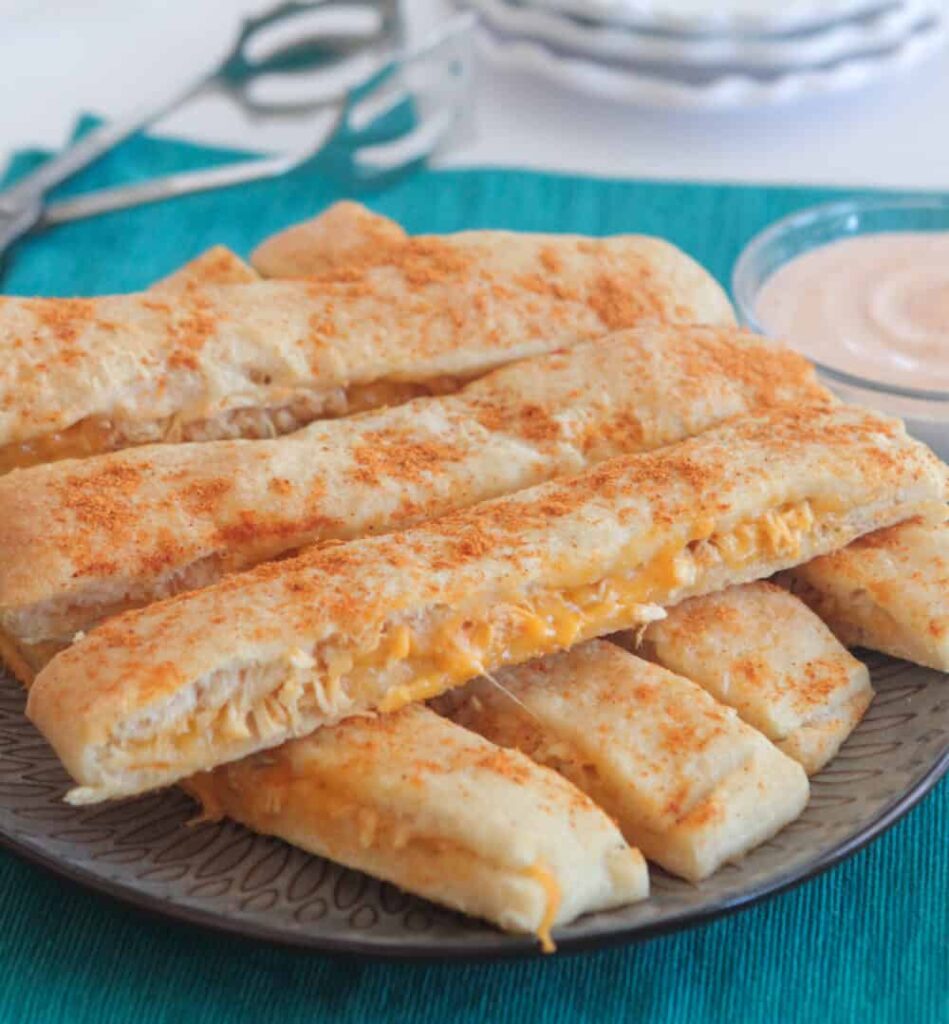 INGREDIENTS
-Cooked shredded chicken breast
-Taco seasoning
-Prepared pizza dough
-Shredded cheddar cheese
-Sour cream
---
INSTRUCTIONS
1.Preheat your oven to 180 degrees. Line a large baking tray with some baking paper.
2.Place chicken and 1 teaspoon of your taco seasoning into a medium mixing bowl and stir to combine. Press your pizza dough into a rectangle (it should fill up most of the space on your baking tray).
3.Fill the top half of your dough with the shredded cheese. Then place your chicken mixture over the top of the cheese. Top it with some additional cheese and fold the dough in half ensuring to cover your filling. Press the edges firmly to seal it.
4.Sprinkle your dough with some extra taco seasoning. Use a pizza cutter to cut 1-inch strips.

5.Bake for 20-25 minutes until cooked through and slightly golden . Remove and let cool for 5 minutes before separating into breadsticks. Place some sour cream and 1 teaspoon of taco seasoning into a small bowl, stir to combine and use for dipping.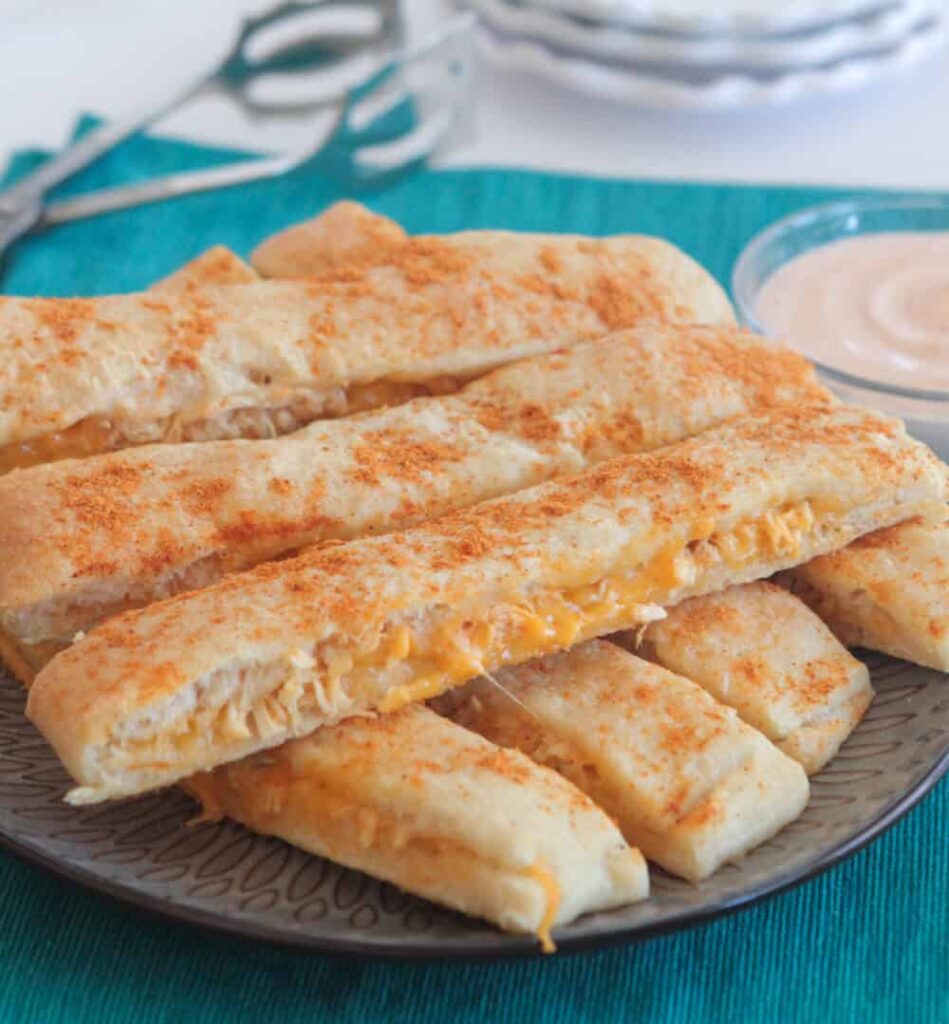 Enjoy!
---