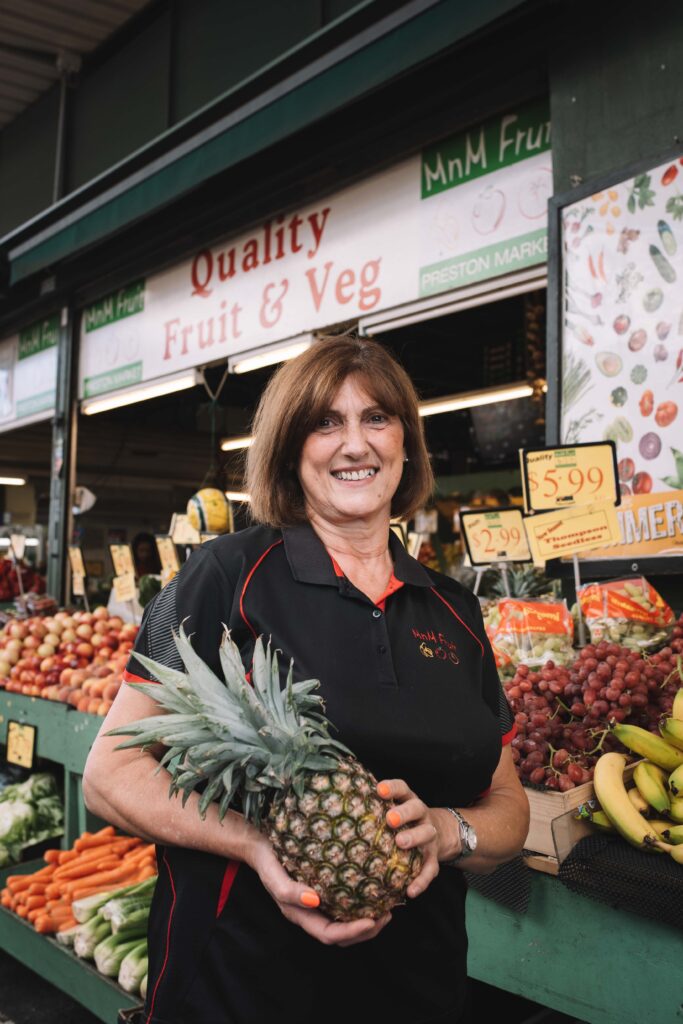 Meet Carmel Madafferi, M n M Fruit (Veteran)
M n M Fruit is a family business. My husband Leo and I run the business together with my son-in-law Domenic Mollica and my daughter Julie Mollica. The name is derived from both of our surnames, which commence with M.
This year, we have been at Preston Market for 12 years. We all enjoy meeting so many people at the market and having weekly chats with our regular customers. We get pleasure out of sharing our cooking ideas, recipes and giving our customers tips on selecting their produce.
We love the market atmosphere and seeing families come out for an enjoyable shopping experience. We also love that, in the time we have been here, we have seen some of our customer's babies grown into high school kids!
We love cooking with all our fresh produce because there are endless recipes you can create, all of which are healthy as well as delicious!"
Contact Details
Stand E133/139, Fruit & Veg
M: 0419 891 291