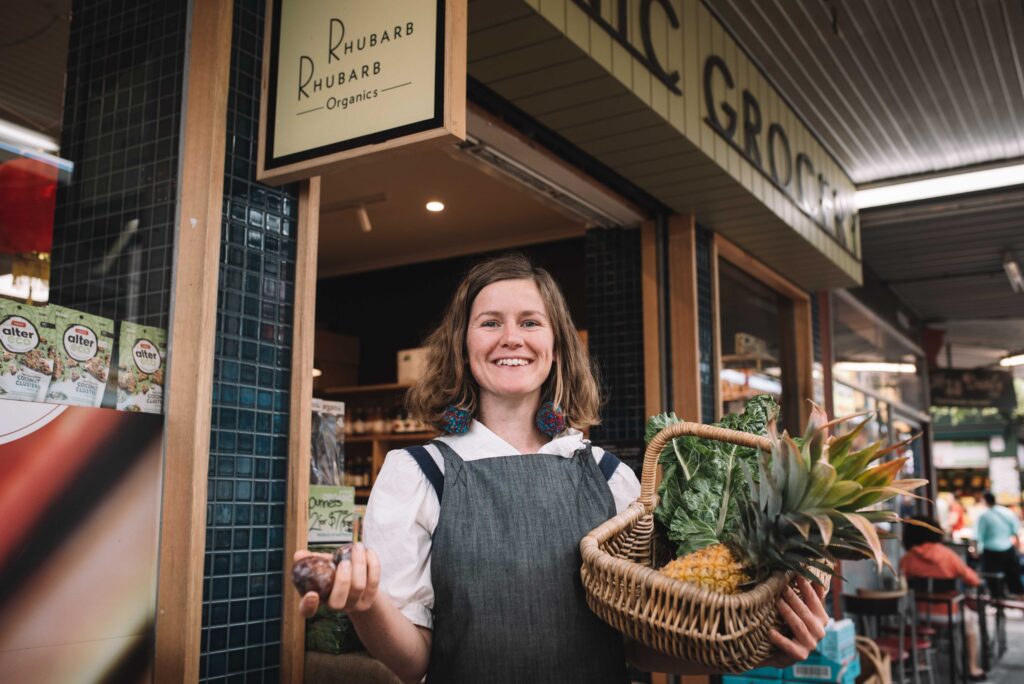 Meet Camilla Hodgkins, Rhubarb Rhubarb Organics (Virgin)
Rhubarb Rhubarb Organics is a family business that has been at the Preston Market for 18 years, providing quality organic fresh produce and groceries. It has continued to grow and evolve over the years, recently moving into a bigger shop front and always expanding our range of products. Our specialty is quality fruit and veg and friendly customer service.
I have worked here for four years, and love the bustling team environment in our shop, along with all the lovely customers. I love that you can do all your shopping at the Preston Market, supporting small businesses and saving money compared to prices at supermarkets. There are florists, nut shops, delis, butchers, fishmongers, spice and coffee shops, bakeries and many more, not to mention all the wonderful fresh fruit and veg!
I'm passionate about cooking and fermentation, and have run workshops at Preston Market on pickling, sauerkraut and kombucha. I love talking to customers about how they can do these things at home and my favorite ingredients to cook with are silver beet, tempeh and organic milk."
Contact Details
Stall C247
P:  9478 7344