How beautiful is this hand crafted card for mum? It looks complex to make, but it's really simple!
WHAT YOU'LL NEED
-A4 white paper and coloured paper
-Glue
-Coloured sharpie
-Photo of your child blowing a kiss
INSTRUCTIONS
Step 1: Use your butterfly pop punch to cut out butterflies on the coloured paper.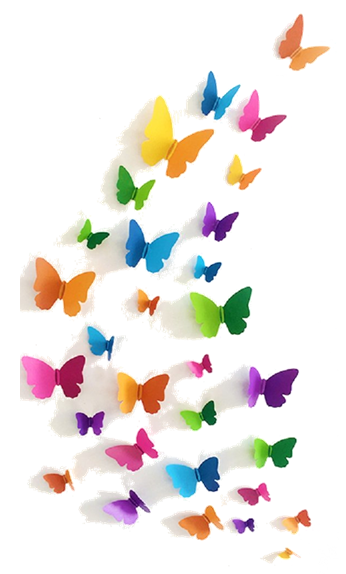 Step 2: Using your coloured sharpie, write "Butterfly Kisses For Mum" on the top left hand corner of the white sheet of paper.
Step 3: Cut out your photo and glue on the bottom left corner of your white sheet of paper. Then glue your butterflies in the shape of a heart next to your photo. Be sure to only place the glue in the centre of the butterfly so that the wings can be folded upwards to give a three dimensional effect. Tip: With a light coloured grey lead, draw a heart shape to use as a guide when gluing on your butterflies.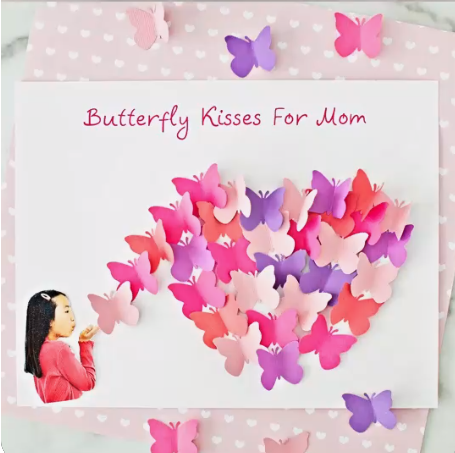 ---