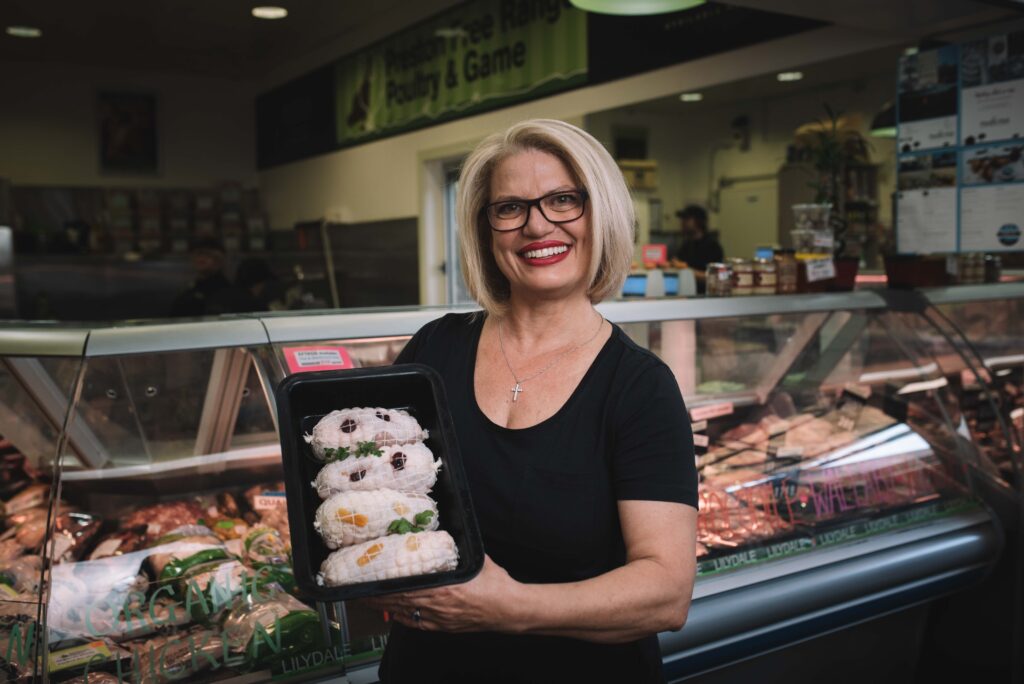 Betty Vekiarellis, Preston Free Range Poultry & Game (Veteran)
In 2005 my husband Dimitri bought an established business in Preston Market, called Dimitris Fresh Poultry, which was one of six poultry stores at the Market. In 2008, after working for 25 years in sales in the corporate world, I took a redundancy package and joined my husband at Dimitris.
In 2011 an opportunity appeared to offer something unique to Preston Market and I established Preston Free Range Poultry & Game. This is an independently owned family business offering exclusively free range poultry deboned fresh every day. We also offer a selection of organic poultry and other birds from Millawa including: duck, quail, turkey, pheasant and goose.
The game selection of our business includes kangaroo, wallaby, emu, crocodile, venison, wild boar, possum, camel and buffalo and we're open to sourcing unique products to satisfy customer preferences. The first 12 months were very difficult as the public were very unsure about cooking game meat, however, with my husband's support, I persisted, feeling that once customers tried it, they would come back.
I have cooked every product available in our shop and am always happy to share cooking tips with our customers. I pride myself on providing the freshest produce and exceptional customer service with a big smile.
We love Preston Market because it is a REAL market. The customers are real and they care about the community, as we care about them. We like to get to know their name and be able to share recipes and life stories.
Contact Details
Stall W180, Meat & Seafood Hall
P: 03 9471 7001