The perfect reason to get the kids out of bed and into the kitchen is banana piklets. Your little ones will love to help make these.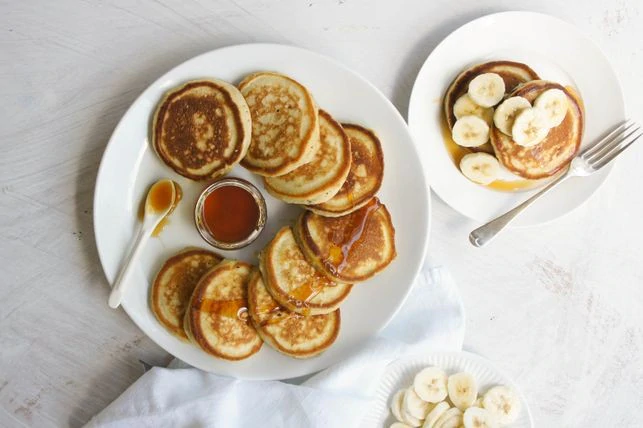 INGREDIENTS
2 cups self-raising flour
1 pinch salt
1/3 cup sugar
1 1/2 tbs butter melted
2 eggs beaten
1 1/2 cups milk
2 bananas mashed
METHOD
Sift self-raising flour and salt into a bowl.
Whisk in sugar, butter, eggs and milk until smooth.
Add mashed bananas and stir mixture well.
Heat a frying pan with a little oil or butter and pour batter to form small circles.
When pikelets bubble on top, flip and cook the other side until brown.