The popular northside Market has launched its series of free cooking demonstrations hosted by ex-MasterChef contestant and northside local, Amir Manoly.
The first demonstration will be happening on Saturday 26 March from 9am – 10:30am in celebration of Greek Independence Day. Amir will be located right next to the Centre Management Office (see map below).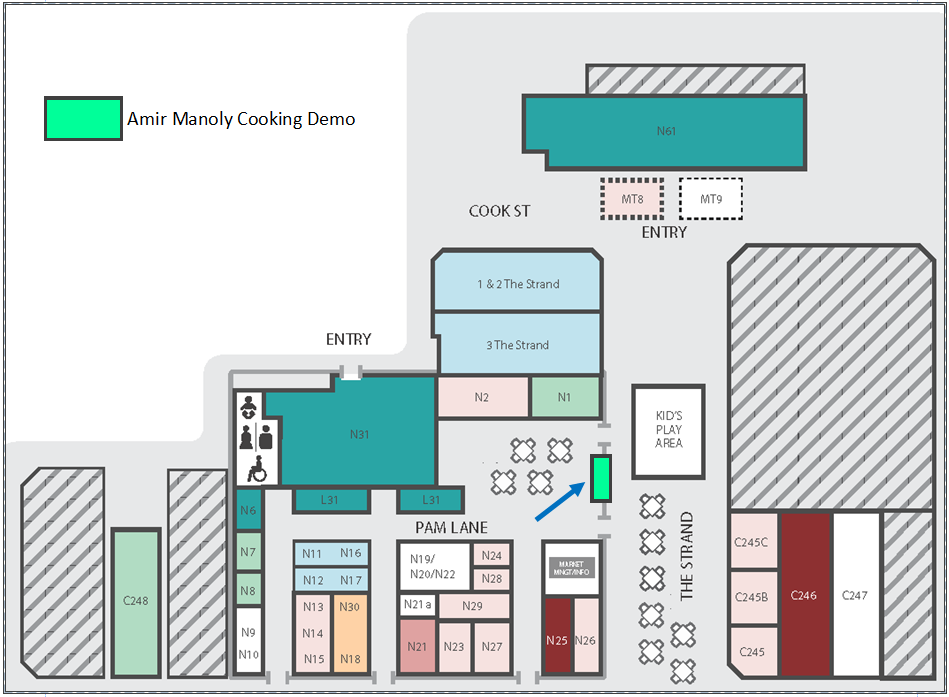 The cooking demonstrations come after the market continues to evolve and embrace new cultures and communities. For 50 years Preston Market has been the fresh food and multi-cultural hub of Melbourne's North, with some traders being with the Preston Market for decades. As the local community grows, the Markets continue to offer unique products, friendly faces, and celebrate experiences from the many diverse cultures that make the market so rich and interesting.
This demonstration is FREE, and not ticketed. All market goers are welcome to walk up to Amir's kitchen in the centre of the Market to find out his top tips when cooking Greek Spanakopita with caramelised figs.
Amir will be hosting a number of cooking demonstrations throughout the year, each one celebrating a different culture and cuisine while championing and cultivating a lifestyle of inclusion.
---